It's been a period of rapid change for KWM EUME, but these partners are stating with the firm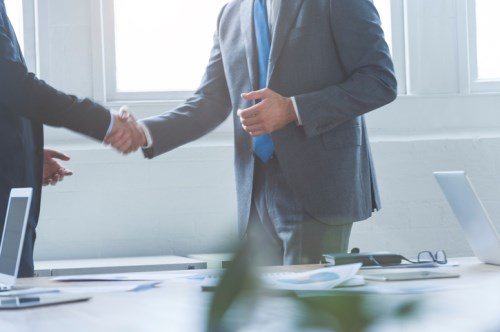 King & Wood Mallesons has confirmed to
Australasian Lawyer
the identities of the 17 partners who are staying on with the firm's newly-established Europe, UK and Middle East business.
The partners named will be based out of offices in London, Frankfurt, Dubai, Riyadh and New York.
The confirmation follows
KWM
's London office officially appointing administrators on Tuesday, marking the end of legacy SJ Berwin, which merged with King & Wood Mallesons in 2013.
The global firm recently revealed that it has established a new business to maintain its EUME presence, with core practices in London, Frankfurt, Dubai and Riyadh and affiliated offices in Madrid, Milan and Brussels.
Consisting of more than 30 partners, the new EUME platform specializes in corporate M&A, finance, competition and dispute resolution, the firm said.
Below are the partners confirmed by KWM to be staying on with the new EUME platform:
London
Joseph Newitt – Corporate, Private Equity, M&A and Commercial
Greg Stonefield – Corporate, Private Equity, M&A and Commercial
Mike Wang – Corporate, Private Equity, M&A and Commercial
Vanessa Docherty - Derivatives & Structured Products, Banking & Finance, Debt Capital Markets,
Dorothy Murray - Dispute Resolution and Litigation
Darren Roiser – Dispute Resolution and Litigation
Andrei Yakovlev – Dispute Resolution and Litigation
Frankfurt
Christian Cornett - Corporate, Private Equity, M&A and Commercial
Rudolf Haas - Banking & Finance, Corporate, Private Equity, M&A and Commercial
Ruediger Knopf - Tax, Projects, Energy & Resources
Dubai
Sandeep Dhama - Corporate, Private Equity, M&A and Commercial
Ghassan El Daye - Dispute Resolution and Litigation
Joanne Strain - International Arbitration
Tim Taylor – International Arbitration
Riyadh
Majed Almarshad - Corporate, Private Equity, M&A and Commercial
Glenn Lovell - Corporate, Private Equity, M&A and Commercial
New York
Related stories:
Details of KWM EUME administration bared in leaked email
KWM establishes new European presence