KWM EUME administrators confirm technical breach in redundancy consultation… DLA Piper Australian team leads $330m Webjet deal… Dentons expansion agreed by partnership…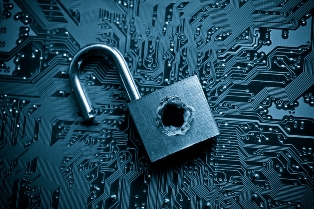 KWM EUME administrators confirm technical breach in redundancy consultation
It appears there may have been a technical breach of the redundancy consultation process during the collapse of the European arm of KWM.
It's reported that the administrators of the now-defunct practice have confirmed the breach and that staff affected have been offered a settlement of £4,000 (equivalent to AU$6,610).
The Law Society Gazette says that administrators Quantuma said that although the collapsed firm had started a consultation it "had concluded early due to the onset of the firm entering administration. As a result, there was a technical breach in respect of the required duration for the consultation process".
DLA Piper Australian team leads $330m Webjet deal
A cross-border team led by DLA Piper Australia's corporate partner Joel Cox has advised on digital travel business Webjet's A$330m acquisition of European travel wholesaler JacTravel and the associated $164 million equity raising.
Senior associate James McCarthy, lawyer Jack McDonell and foreign legal associate Bradley Heath assisted Joel Cox while the equity capital markets team was led by Head of Corporate Australia James Philips, with senior associate Kelly Morrison, solicitor Jeffrey Chen and graduate Amina Karcic.
DLA Piper teams in the UK, China, Romania, the Middle East and the United States were also involved.
Dentons expansion agreed by partnership
The merger of Dentons with Scotland's Maclay Murray & Spens is expected to complete later this year following a vote to approve the combination by Dentons' partners.
"This combination will significantly enhance our scale and capabilities in the UK," said Dentons' Global Chief Executive Officer Elliott Portnoy. "Following soon after our recent combinations with equally high-quality firms in Latin America and the Netherlands, this development accelerates Dentons' momentum as we continue our journey 'from largest to leading."
Upon completion of the combination, Maclay Murray & Spens will transition to the Dentons brand.