The European leadership team is reportedly warning China of reputational damage if the European arm fails.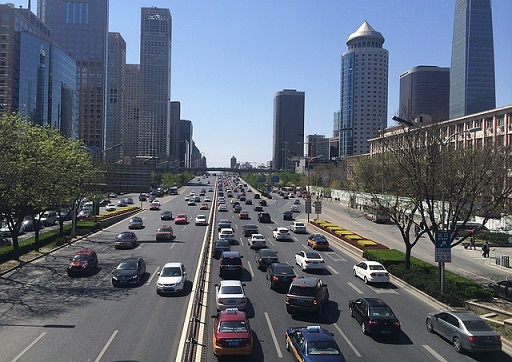 The leaders of the European arm of King & Wood Mallesons are in China to discuss with their Chinese counterparts how to help the embattled partnership.
According to a report from
Legal Week
, a former
KWM
partner said that the EU bosses are "trying to play on the reputational damage the Chinese arm would face if Europe goes under."
Tim Bednall
– who was elected to his post as current Europe, UK and Middle East (EUME) managing partner in October – and senior partner Micheal Cziesla are said to be discussing help from the Chinese partnership.
The aid from the legacy King & Wood partnership may include financing for the legacy SJ Berwin business.
KWM is a Swiss verein, operating separate partnerships after China's Red Circle firm King & Wood PRC merged with Australia's Big Six firm Mallesons Stephen Jaques in 2012 and subsequently merged with Britain's Silver Circle firm SJ Berwin in 2013.
The news of KWM's Europe bosses looking to the China partnership for help comes after the EUME arm cancelled a £14 million (about $22.76 million) capital call after further partner exits.
High-profile City partners Michael Halford, Jonathan Pittal, Andrew Wingfield and Rob Day departed last week. The partners are believed to have been bringing about £9 million (about $14.63 million) in billings yearly,
Legal Week
reports.
The capital call was seen as one of the last efforts KWM could do to stabilise the EUME arm. The partnership has £35 million (about $56.9 million) in debt.
In August, KWM's bankers, particularly Barclays Bank, placed tighter lending restrictions after the law firm signed a debenture.
It's still uncertain whether the Chinese partnership will help the EUME partnership, with former partners telling
Legal Week
conflicting sentiments.
One former China partner said the Chinese arm may be reluctant to aid Europe even though the Chinese partnership is in good financial standing. The legacy Mallesons partnership in Australia, however, may be open to help the struggling Europe business, the partner added.
In late September, KWM was reported to have retained its third spot in a ranking of firms in China by revenue after it reached annual turnover of RMB2 billion (about $394 million), just behind Denton's RMB2.9 billion (about $572 million) and Zhong Lun's RMB2.1 billion (about $414 million).
Another partner told
Legal Week
China is likely to provide financial aid saying "I think it's worth more to the Chinese parts of the business to keep Europe going."
Related stories:
Is KWM reported to be in merger talks as another team exits
KWM in top 3 firms in China by revenue