Lawyers call on Trump to address human rights issues… Olswang office leader joins Orrick… Oculus Rift lawsuit is "wasteful litigation"…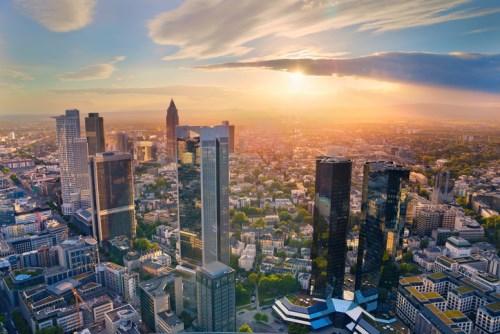 KWM establishes new European presence
King & Wood Mallesons has established a new presence in Europe, UK and Middle East; separate from the legacy SJ Berwin partnership which has entered administration.
Global KWM chair Wang Junfeng called the new European business a "very good outcome for international clients and for the continued development of our firm."
The new KWM regional business has offices in London, Frankfurt, Dubai and Riyadh and affiliated offices in Madrid, Milan and Brussels. The focus will be corporate M&A, finance, competition and dispute resolution.
"I am proud and excited by the determination of our partners who have worked so hard with us to realise this practice in deeply challenging circumstances," Junfeng said.
The business will include more than 30 partners plus associates and support staff.
Lawyers call on Trump to address human rights issues
An open letter sent to US president-elect Donald Trump by the International Bar Association's Human Rights Institute, has been republished ahead of this Friday's inauguration.
The letter calls on the president to prioritize human rights in the US stating 'It is sad to say that the United States is no longer the leading model for the rule of law and democracy, as it once was.'
The issues raised in
the letter
include America's continued use of the death penalty, torture and rendition, not being party to the Rome Statute of the International Criminal Court, and unlawful discrimination.
Olswang office leader joins Orrick
The leader of Olswang's Paris office has joined Orrick, Herrington & Sutcliffe.
Guillaume Kessler's move comes as Olswang prepares to merge with CMS Cameron McKenna and Nabarro which is not expected to include the Paris office.
Oculus Rift lawsuit is "wasteful litigation"
A lawsuit filed against Facebook-owned Oculus Rift has been called "wasteful litigation to attempt to take credit for technology" by a spokesperson for the virtual reality firm speaking to The Guardian.
Facebook chief Mark Zuckerberg testified in court this week to dismiss claims that the firm had stolen trade secrets from Id Software saying "I'm here because I believe they're false."
Id Software owners Zenimax Media alleges that Oculus co-founders Palmer Luckey and John Carmack collaborated on the software while Carmack was still under contract with Id.