Marking the second stage of the undertaking, two large-scale solar farms are the first assets to be transferred into the fund's portfolio.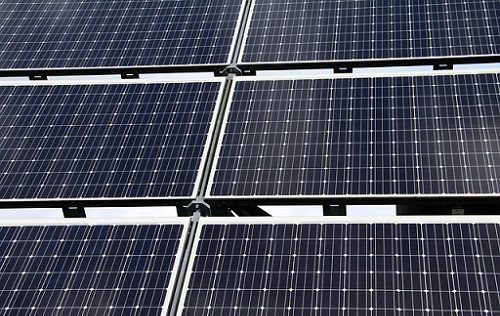 King & Wood Mallesons and
Allens
assisted in the acquisition of the first two assets to be transferred into the portfolio of the $3-billion Powering Australia Renewables Fund (PARF).
KWM
advised QIC, on behalf of its clients the QIC Global Infrastructure Fund and the Future Fund, while Allens advised AGL on the first additions to the fund, which will eventually comprise approximately 1000 megawatts of large-scale renewable energy infrastructure and assets.
PARF is an innovative financing platform established in July in partnership with AGL to invest in large-scale renewable energy assets and projects. AGL provided $200 million in equity funding to the PARF while QIC, on behalf of its clients, provided $800 million.
The assets, the 102 MW Nyngan Solar Farm and the 53 MW Broken Hill Solar Farm, were both developed by AGL in conjunction with the Australian Renewable Energy Agency and the NSW Government, and commenced operations in 2015. The transfer of both assets to the fund is valued at $257 million, KWM said. A separate team at Allens also advised the PARF and its sponsors, AGL and QIC, in relation to the project financing of both assets in connection with their transfer into the fund, Allens said.
The KWM team was led by Partners Craig Rogers and Roderick Smythe with support from Senior Associate Sharron Anderson and Solicitors Javad Asghari, Josh Thorneycroft and Heather Kirkup.
The Allens team was led by Energy, Resources and Infrastructure partner Kate Axup. The transfer team was comprised of Energy, Resources & Infrastructure partner Anna Collyer, senior associates Damien Hughes, Emily Gerrard and Danielle Jones, associate Oliver Hobbs, and lawyer Luisa Colosimo; and Corporate partner Marc Kemp and associate Patrick Boyle. The transfer team was comprised of Banking & Finance partner Michael Ryan, senior associate Lisa Zhou, associate Tristan Kelly and lawyer Eve Lonie.
"This first acquisition has demonstrated the success of PARF's investment framework and governance and we are pleased to have helped our client reach this significant milestone. We look forward to continuing to support QIC on their continued expansion of their renewable energy asset portfolio through PARF," said KWM lead partner Craig Rogers.
"We congratulate AGL and QIC on their progress in this ground-breaking initiative," said Allens lead partner Kate Axup. "The project involved a large number of different teams from Allens in a number of different roles, so our project management experience was significant. We're looking forward to working with AGL on the next stage of the process, the transfer of the Silverton Wind Farm greenfields project in NSW."
Related stories:
Law firm bullish on private equity deals in FY17
Four firms act in $16b Ausgrid sale