There's a clear gap in the legal services market, the firm says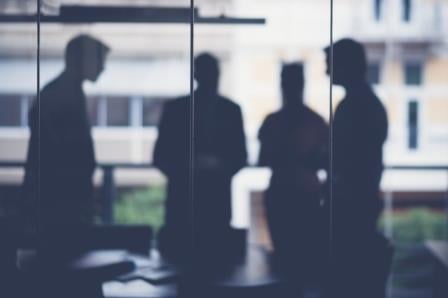 To address a clear gap in the legal services market, a Melbourne boutique firm has launched a new food and beverages division.
Melbourne-based KHQ Lawyers launched the new division last week to offer an experienced, industry-tailored approach, it said. The division covers product labelling, marketing and commercial, and regulatory advice, as well as a full complement of commercial services.
The firm has serviced food and beverage industry clients in both Australia and New Zealand for more than a decade, but the need to launch a new division for the sector has become apparent, senior lawyer Amelia Edwards said. It had become critically important to provide a bespoke service offering as the industry has become increasingly competitive and highly regulated, she said.
"Clients in this industry face a range of challenges from both a competition and regulatory point of view, so naturally the right advice is critical. We've offered regulatory and compliance advice as part of our general offering for some time, but as our client base has grown we've recognised that they need our services to match the way they do business – fast, commercial and consumer-friendly," she said.
"A dedicated industry resource will allow us to develop a deep understanding of our client's businesses and provide them with peace of mind," Edwards said.
Edwards jointly leads the new division with director Andrew Walker. KHQ's clients in the space include organisations of varied sizes, from start-ups and small and medium enterprises to major national and multinational clients. They include Cadbury, Schweppes, Aldi, Monde Nissin, and Remedy Kombucha.
"We focus on providing a practical, accessible, risk-based style of service delivery, which has proven to be well-suited to FMCG producers, and particularly popular amongst food industry clients throughout the supply chain," Edwards said.
She said that the firm walks clients through their legal risk and compliance landscape, providing focused and pragmatic advice.
"The biggest complaint our clients have about other law firms is simply that they don't care – they don't listen, they don't adapt and, ultimately, they just don't put the client's needs first," she said. "Recognising time pressures our clients often face, we provide fast-turnaround advice by phone and email, in most circumstances within 48 hours of receipt of instructions."
"We won't take three weeks to send you a 13-page document of advice so complicated that you need to call someone else in to translate. Our motto is this: 'We specialise in the tricky, sticky, and nitty-gritty, so you can concentrate on what's important: food, glorious food,'" Edwards said.
The new division is supported by the firm's corporate, commercial, property, litigation, tax, and industrial relations groups. Its goal is to provide flexible and creative legal services that meet the specific style and needs of clients to deliver the best results, the firm said.
Related stories:
Australasian Law Awards 2018: winners revealed
Boutique firm expands to Sydney