Combined firm will have largest global reach of any firm in NZ market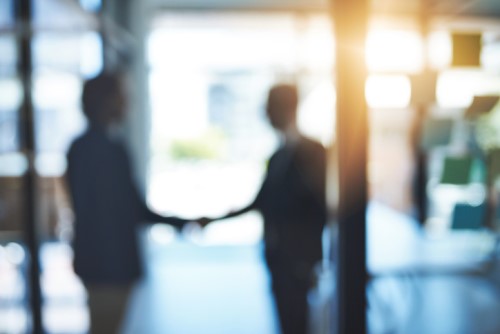 Kensington Swan has announced that it intends to combine with global firm Dentons.
The combined firm will have the largest global reach of any firm in the New Zealand market and will provide Kensington Swan with access to the experience and talent of Dentons lawyers across the globe. The combination, following approval by partners and subject to meeting regulatory requirements, is expected to launch early next year.
Since entering the Australasian region in 2016 with offices in Australia and Papua New Guinea, Dentons has been the fastest-growing law firm in Australia, opening offices in all the major Australian markets and growing lawyer ranks by 25% in the last 12 months.
"As is the case with all of its strategic growth initiatives, Dentons' desire to expand its presence in Australasia is client-driven," said Elliott Portnoy, global chief executive officer of Dentons. "Clients have explicitly identified the New Zealand market as a priority and this combination would see the firms able to meet client needs both in New Zealand and around the globe."
"With Australia and New Zealand being such close economies, the combination with a leading law firm like Kensington Swan will enable greater coordination across the region for the benefit of clients," said Doug Stipanicev, chief executive officer of Dentons Australia region.
Kensington Swan is a big player in the financial markets, infrastructure, and government sectors and has a particularly strong reputation in the environment, education, FMCG, manufacturing, healthcare, and energy sectors. In a statement, the firm said that combining with Dentons would lead to significant synergies given the global firm's strengths in each of these areas.
"The combination with Dentons will mean that Kensington Swan is the New Zealand law firm that can provide clients with the greatest access to top-tier legal talent, and in the most locations, worldwide," said David Campbell, board chair of Kensington Swan. "With our clients increasingly operating across Australasia and beyond, Dentons' global platform will enable us to deliver seamless service to existing clients operating in the region and globally."
"Kensington Swan is attracted to Dentons' willingness to challenge the status quo and to deliver innovative solutions to clients, while never compromising on quality or professionalism," said Charles Spillane, chief executive officer of Kensington Swan. "This ethos matches Kensington Swan's pragmatic approach to legal advice, which supports our clients' strategic and commercial goals."
Related stories