ACT Supreme Court chief justice found that Lisa Wilkinson's comments "assumed the guilt of the accused"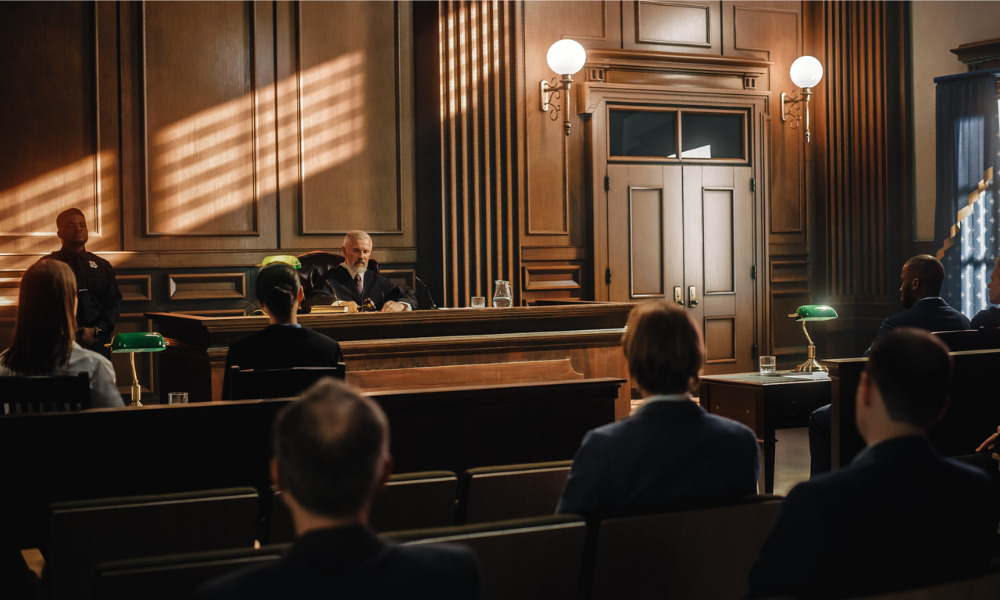 The ACT Supreme Court has vacated the trial of Bruce Lehrmann, the man accused of raping former Liberal Party junior staffer Brittany Higgins, following comments made by high-profile journalist Lisa Wilkinson during her Logie Awards acceptance speech last Sunday.
In an emergency hearing held on Tuesday, Chief Justice Lucy McCallum ruled through "gritted teeth" that Lehrmann's trial, which was slated to kick off on 27 June, would need to be delayed until the media frenzy and public prejudice stemming from Wilkinson's comments dissipated. The trial is now set to begin on 4 October.
The chief justice said that the comments made by Wilkinson in her acceptance speech had "completely obliterated" the "distinction between an allegation and finding of guilt". Moreover, remarks made by Wilkinson and by broadcasters Amanda Keller and Brendan Jones on 20 June in an interview on the Jonesy & Amanda radio show "assumed the guilt of the accused".
The court heard evidence that Wilkinson was "appropriately warned" by Shane Drumgold, ACT director of public prosecutions, of the ramifications that publicity about the case would have on the trial. McCallum acknowledged the "corrosive" effect that a delay would have on evidence, but concluded that the "immediacy and intensity" of Wilkinson's comments had "changed the landscape" of the case.
According to 7News, Wilkinson and Network 10 engaged Australian Bar Association president Dr Matthew Collins as legal representation amid concerns Wilkinson could be charged with contempt of court. Just hours before on breakfast show Sunrise, Collins had referred to Wilkinson's actions as "ill-advised".
"It's certainly possible that the authorities will be looking at the speech that [Wilkinson] made to the Logies and assessing that speech against the standard that applies in this branch of law," Collins told Sunrise.
Wilkinson had won the Logie for Most Outstanding News Coverage or Public Affairs for an interview she conducted with Higgins on The Project.
Brittany Higgins' bombshell sexual assault allegation
In February 2021, Brittany Higgins revealed to News.com.au and The Project that she had been raped by an unnamed male colleague in March 2019. In her interview with Wilkinson, Higgins recounted being offered a lift home after a work party, at which she had become heavily intoxicated. Unbeknownst to Higgins, a male colleague, later revealed to be Lehrmann, rerouted the taxi to parliament house.
Higgins and Lehrmann were checked in by security officers from the department of parliamentary services. Lehrmann took Higgins to Defence Minister Linda Reynolds' office, and Higgins claimed that Lehrmann assaulted her as she fell in and out of consciousness.
Following the incident, Higgins briefly relocated to WA to work with then-Employment Minister Michaelia Cash. She then resigned from government and made the assault allegation public.
Last year, Lehrmann was charged with sexual intercourse without consent. He is pleading not guilty and has continually denied any wrongdoing.
Higgins' case has sparked widespread discussions surrounding the mistreatment and sexual harassment of women in Australian parliament. Despite announcing an investigation into the workplace culture at parliament house, former prime minister Scott Morrison was criticised for leading a toxic environment, with Wilkinson being among the critics.
"Parliament's culture encouraged some of the senior team surrounding [Morrison] to see a woman asking for help as a political problem first, and a person in need a distant second," Wilkinson said on The Project last year.