Law grads are looking to NewLaw to get their competitive career start.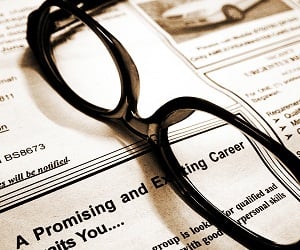 Floods of job-seekers mean law grads are looking further a-field to find employment, according to new research.

According to online legal job board Beyond Law, nearly half of all legal job-seekers are based in NSW, with the average job post viewed more than 3,000 times.

"It's a cutthroat market for law graduates," said Beyond Law managing director Anthony Lieu.

"We started Beyond Law in the first place to help law students tap into the diverse range of opportunities that are out there. We've really hit a nerve, with the website getting around 25,000 page views a week."

The massive marketing budgets of big commercial firms are all students hear about at university, but Lieu said there are many more opportunities with the rise of NewLaw and online firms.

"The legal sector is undergoing significant structural change: the globalisation of the legal profession, cost-cutting by legal firms, offshoring and outsourcing of legal work, commoditisation of legal services and competition of non-legal or online providers," he said.

"As we enter this era of NewLaw, law graduates who embrace this new opportunity and capitalise on their commercial and technological skillset will reap the benefits."

Lieu, who turned down a taxation law job at PwC to take a position at LegalVision, said the role has given him the opportunity to take responsibility for big projects which he said wouldn't have been possible at a big commercial firm.

"I'm now 10 months in, and have been exposed to all aspects of running a startup law firm. And, I'm involved with something that is significantly impacting the evolving face of law," he said.