Trent Hancock urges lawyers to "practice law in your own way"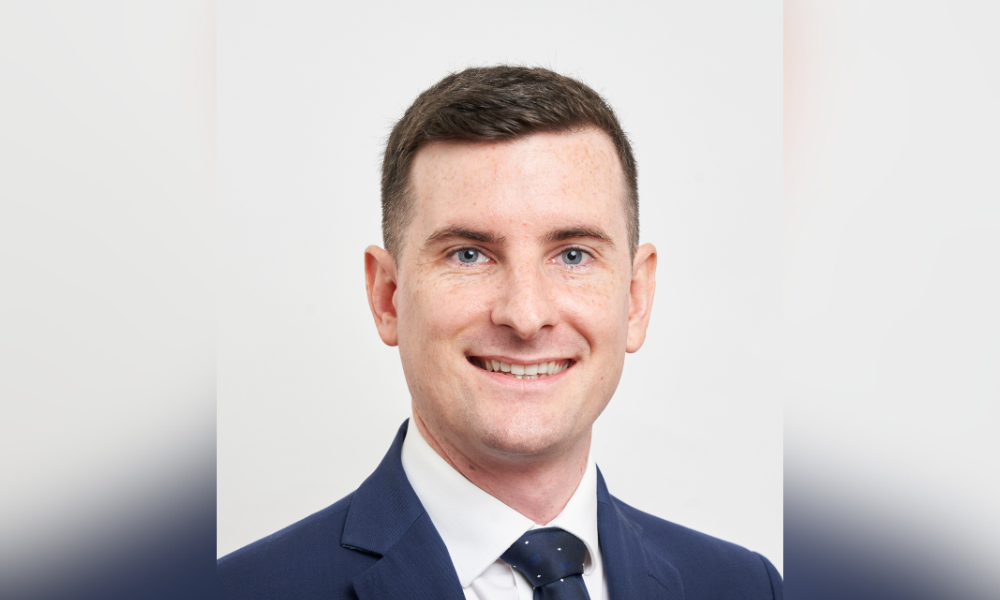 Trent Hancock has always enjoyed an intellectual challenge, and it was this that led him into a legal career. And he got to tackle an even bigger challenge: starting up a law firm in the midst of the COVID-19 pandemic.
As a principal at Jewell Hancock Employment Lawyers, Hancock seeks to cultivate an environment focused on flexibility and maximising technology. He's learned to embrace thinking outside the box when it comes to practising law, and he encourages lawyers to do the same.
In this November 2022 interview, Hancock discusses opening Jewell Hancock's first physical office, the changing expectations of clients and staff alike, and how he'd spend a day with Jesus Christ.
What made you choose a career in law, and what's your favourite part of the job?
I chose to practice law for the intellectual challenge that comes with solving problems. Each problem is unique, particularly in employment law, but there is always a way to solve it. Sometimes the solution is strictly a legal one but other times it can be much more practical.
My favourite part of the job is delivering an outcome for a client that brings closure, financial stability and vindication, usually at a particularly challenging time in their professional lives.
What is going on at the organisation? Are there any new programs and initiatives that you're particularly interested in?
We recently moved into our first physical office space which has been exciting. While we still aim to work as flexibly as possible, including remotely, it has been great to have that opportunity to connect in person with colleagues and clients again. At only two years old, the firm is still quite young, and we are keen to continue to expand.
What tech-related initiatives adopted by the organisation, if any, are you most excited about?
As a law firm that was born during the pandemic, we wanted to embrace technology as much as possible to deliver an efficient and accessible service to clients and flexibility to our lawyers. We are a paperless office and pride ourselves on our ability to work remotely by using cloud-based storage systems, electronic signatures, automated processes, video conferences and online bookings.
What has been your proudest accomplishment in the last year or so? Or what's the biggest lesson you learned in the past year and what advice can you give fellow lawyers about it?
My proudest accomplishment has probably been the growth we have seen within the firm over the last 12 to 18 months and the number of clients we have been able to assist within that time, including on a pro-bono basis. We have expanded to a team of seven in less than two years and acted for thousands of clients within that time.
The biggest lesson I've learned is not to be afraid to do things differently. The legal profession can sometimes move slowly, and people can become stuck in "traditional" ways of doing things. Just because certain practices have been around for a long time, doesn't necessarily mean they are good ones. My advice to fellow lawyers would be to practice law in your own way and not be afraid to work outside of traditional parameters.
What should the profession focus more on?
Adaptability and employee satisfaction. In the post-COVID environment, firms should focus on adapting their methods of practice to suit the changing expectations and requirements of both clients and employees. Remote working arrangements, fixed-fee pricing models and new ways of engaging with clients are all becoming increasingly important as we navigate through how clients want to receive legal services in the post-pandemic world.
This all goes hand in hand with employee satisfaction. The more flexibility that is afforded to lawyers, the more satisfied they are likely to be. Removing time-based billing, physical attendance and supervision in the workplace and timesheets are all easy and effective ways to improve employee satisfaction. Lawyers are typically hard-working people by nature so don't require rigid oversight or scrutiny to complete work.
What are the challenges you expect in your practice, and in the business of law in general, going forward? What challenges are particularly pressing in the country's legal industry?
Remaining profitable in the face of rising inflation, increasing salaries and high client expectations is always a challenge but one we are well-equipped to meet. The legal industry generally is grappling with some of the same challenges as other industries when it comes to employee expectations, particularly in regard to availability, salary and flexibility. With low unemployment and a long overdue shift in the balance of power towards lawyers over firms, the legal industry is having to find new and better ways to entice new lawyers and retain existing ones. This also presents a great opportunity for firms to reflect and appreciate the value of attracting and retaining good and dependable lawyers.
What are you looking forward to the most in the coming year?
The ability to expand and consolidate our position as a leading employment law firm in Melbourne for employees.
If you were given an opportunity to spend a day with anyone (living or dead), who would it be and why?
Jesus Christ. He was an important historical figure whose existence still influences the lives of billions of people thousands of years later. The ability to spend a day with him to confirm certain facts and dispel certain myths would be invaluable.