A Magic Circle law firm and another international firm are "culpable" in the collapse of British Home Stores, MPs say in a report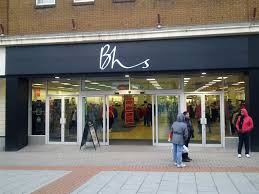 In a report published by MPs yesterday, Magic Circle firm
Linklaters
and international law firm Olswang were found to be among advisers who are "all culpable" in the fall of British Home Stores (BHS).
The report comes after weeks of hearings by the Work and Pensions Committee and Business, Innovation and Skills committee which heard partners from Linklaters and Olswang, as well as firms Eversheds and Nabarro.
According to a report from
The Law Society Gazette,
Frank Field MP, chair of the House of Commons Work and Pensions Committee, said that Linklaters and Olswang "failed so sadly" to properly do due diligence on the buyer of BHS.
Linklaters advised Arcadia in its divestment of the UK retail giant and Olswang advised Retail Acquisition Limited (RAL), 90 percent owned by Dominic Chappell, in its acquisition of BHS.
Chappell, who had previously filed for bankruptcy thrice according to a
BBC
report, took control of BHS after it was sold to RAL for £1 in 2015.
"We have got people like Sir Philip Green and Lord Grabiner QC who are very busy people who paid two legal firms to check up on the proper nature of the person they were selling to and it turns out this person was twice bankrupt, where do you think it puts those firms who told these key people that this was a good person to sell to?" Field is quoted by the
The Law Society Gazette
.
"Don't you feel responsibility that there are people paying you presumably very good fees and that there were two lots of firms involved and neither discovered the most obvious thing about this person?" added Field.
According to a report from
The Lawyer
, RAL was a new Olswang client when the deal was being discussed and the law firm was noted for its "detailed and rigorous" due diligence.
It ended up cautioning on insolvency, concessions agreements and pension schemes but had been "increasingly aware of RAL's manifold weaknesses as purchasers of BHS," according to the report by the MPs.
The report notes that advisers were content to take "generous fees" and let their names prop up the reputation of the deal.
The report also argues that advisers such as Linklaters and Olswang depended "solely on each other's presence" and that other advisers got comfort in the fact that renowned law firms were involved in the deal. MPs also said that "advisers were heavily incentivised to progress the deal."