China to lead global cross-border investment says KWM… Clifford Chance announces global real estate head… Dentons signs up to diversity charters…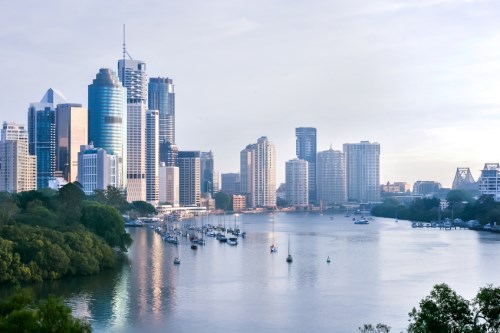 International law firm prepares for Brisbane move
Herbert Smith Freehills
will mark the end of one era and the start of a new one on Monday as it leaves the building that has been its Brisbane home for 20 years.
The firm will move from Central Plaza on Queen Street to the newly constructed 480 Queen Street, occupying the top 4 floors and providing staff and clients with an innovative new space.
"Our new workspace has new technology that enables us to be more mobile, flexible and efficient. This ranges from state-of-the-art meeting room technology, to desktop technology that truly allows for freedom of movement throughout the office," enthused partner Kerry Heilbronn, chair of the Brisbane Premises Steering Committee.
Meanwhile, Brisbane managing partner Michael Back said that the new location, the international firm's 6
th
largest, will support its growth in the city and across Asia-Pacific over the next decade.
China to lead global cross-border investment says KWM
King & Wood Mallesons has published its outlook for Chinese outbound investment and has made a number of predictions for the market.
The firm says that is expected China to become the world's biggest cross-border investor in the next 5 years as further deregulation and simplified regimes will boost investments.
KWM predicts that Chinese firms will be more involved in public deals. Less averse to hostile bids and more comfortable in taking minority stakes in foreign listed companies.
Sectors expected to see growth include health (most hotly contested in the next 3 years), energy, telecoms, and food & agriculture.
Clifford Chance announces global real estate head
Jonathan Solomon has been named as the new global head of real estate at Clifford Chance. He succeeds Alfonso Benavides on 1
st
September and take on the role in addition to his existing responsibility as London head.
Benavides meanwhile will leave the firm after 25 years to concentrate on other things and managing partner Matthew Layton has paid tribute to the "fantastic contribution" that he has made to the firm.
Dentons signs up to diversity charters
Dentons has made a commitment to promoting diversity and inclusion by signing the Diversity Charters across Europe. The firm's offices in Germany, France, Spain, Italy, Belgium, Poland and the Czech Republic will be joined later by Luxembourg to ban discrimination in the workplace and ensure that employees in those locations feel empowered.