Panel will consider oversupply of Singapore lawyers… Aerospace sector needs more specialist lawyers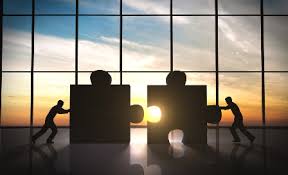 International firms net $345.6 million from brewers' deal
International law firms have shared the equivalent of AU$345.6 million in fees from what will become the biggest acquisition of a UK listed company.
Freshfields
and
Linklaters
are the largest beneficiaries of the deal; a $143 billion takeover of London-listed SABMiller by US firm Anheuser-Busch In-Bev.
Also working on elements of the deal are
Clifford Chance
, Cravath Swain & Moore, and Sullivan & Cromwell and multiple law firms have handled local competition and tax issues for the global brewers.
Panel will consider oversupply of Singapore lawyers
The legal profession in Singapore has too many graduates for the available placements at law firms and a new panel will consider what can be done to address the oversupply.
Representatives from the city-state's judiciary and justice ministry will form the 14-strong Committee for the Professional Training of Lawyers.
With 509 lawyers called to the Bar at Singapore's Supreme Court last week but 650 law graduates there were around 100 who missed out on training contracts.
The committee's study of the market will consider many options including the possibility of introducing regulation of training contracts and the operation of the retention process for trainee lawyers.
Aerospace sector needs more specialist lawyers
More lawyers specializing in the aerospace industry will be required if Myanmar achieves its aim to become a global center of excellence in the sector.
Plans for the country to become a regional hub for the sector by 2030 will require local small and medium law firms to support foreign enterprises to grow in the market.
Abdullah Chan & Co partner Datuk Muthanna Abdullah said that while many firms do occasional work for the sector, it is specialists that are in short supply.
"They do not do it all the time. I think when you don't do it all the time, you cannot call yourself a specialist. When we look at international law firms specialising in aviation and aerospace, it's all they do. They are specialists," he told the Business Times.