A major international firm is open for business in Australia.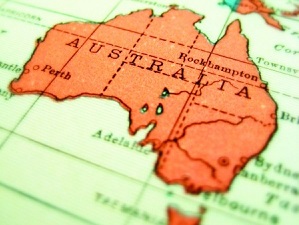 International firm Pinsent Masons has kicked off the new financial year this week by officially opening its doors in Sydney and Melbourne.
Infrastructure sector focused, the firm is well-placed to advise clients on in-bound and domestic work in Australia, and on outbound work into Asia, the Middle East and Europe and will initially focus on serving the firm's existing clients.
The Australia launch is "hugely significant" for the firm, senior partner Richard Foley said of the opening.
"Our intention is to be an international market leader in the global sectors in which we operate, and out Australian presence takes us a major step towards achieving that ambition in the infrastructure sector."
The firm's decision to open in Australia follows an in-depth strategic review of the Australian market by former
Maddocks
CEO David Rennick, who now heads up the firm's local practice.
Founding partners of the Australia practice, Greg Campbell and Simela Karasavidis, Michael Battye and Andrew Denton, will joined by Peter Megens, who was announced as an addition to the partnership at the firm's launch this week.
"I could not have imagined a better way to mark the official opening of our Australian business than with the hire of a pre-eminent practitioner like Peter," said Rennick.
"With the team we have in place, our links in the Asia Pacific and globally, we are able to open with confidence and commitment. Our decision to offer clients highly specialised legal services across the construction and infrastructure sector fills a need in Australia where infrastructure is so much a part of our future. We are ideally placed to build a client focused, flexible practice that presents the Australian market with a real alternative," he added.
Megens has significant experience in dispute resolution and has advised on a number of high profile infrastructure projects, including the Melbourne CityLink Project and Melbourne Train network. He joins the firm from the Singapore office of King & Spalding.