Herbert Smith Freehills develops data breach solution... Dentons' Malaysian tie-up goes live...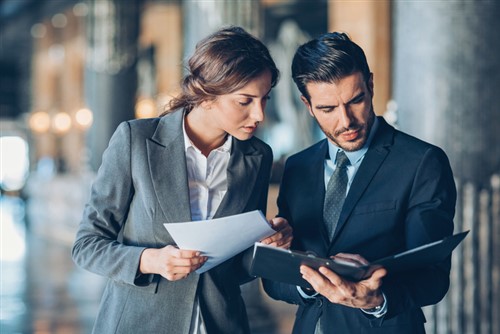 Mishcon de Reya has become the first leading UK-based law firm to launch a brand management business.
MDR Brand Management aims to serve the increasing complexity for brand owners in the global marketplace and will include brand licensing, IP strategy, reputation management, and digital operations.
The business is operating across 10 locations worldwide through associate partner offices including Melbourne, Singapore, Tokyo, and Seoul.
Heading up the new business is CEO Daniel Avener who joins from the world's largest brand management group CAA/GBG where he worked with clients including Coca-Cola and Mercedes Benz.
"This is an exciting opportunity to create a new kind of brand management business," he said. "MDR Brand Management brings together the different strands of creative, commercial, regulatory, digital and legal under one roof. Clients will have access to a full spectrum of integrated brand services, as well as benefitting from Mishcon de Reya's international community of decision makers, global thought leaders and innovators."
Herbert Smith Freehills develops data breach solution
Lawyers at Herbert Smith Freehills have developed a new software solution to help clients quickly identify the extent of a data breach.
The software automatically analyses the leaked data to help identify what types of personal data have been breached. With increased regulatory
requirements surrounding data breaches, the software will help clients comply with mandatory reporting.
Information that can automatically be identified and linked back to the data subject includes credit card numbers and email addresses.
Dentons' Malaysian tie-up goes live
The ever-growing global footprint of Dentons has taken another step with the launch of its tie-up with an Asia Pacific firm.
The firm has combined with elite Malaysian firm Zain & Co, a full-service firm with specialisms in banking & finance, corporate, dispute resolution, real estate, and IP.
"The launch of this combination with a truly high-quality firm in Malaysia gives us an even stronger presence in South East Asia and will further allow Dentons to pursue its strategy to become a pan-Asian law firm that reaches more of Asia than its competitors," said Elliott Portnoy, global CEO of Dentons.
As a member nation of ASEAN, having a strong presence in Malaysia is part of Denton's strategy to access opportunities across the region. The firm announced earlier in the year that it will also combine with Hanafiah Ponggawa & Partners (HPRP) in Indonesia.