Brexit legal challenge begins in Supreme Court… Eighties superstars Duran Duran loses IP…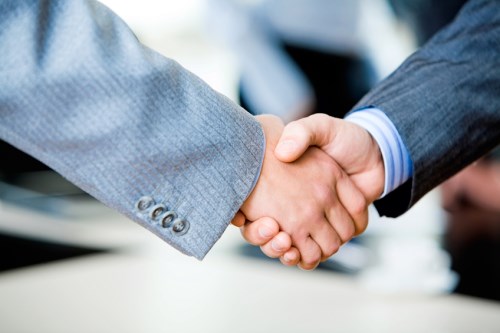 International firm hires heavyweights ahead of new office launch
Pinsent Masons
is launching its Johannesburg office in January and has announced some heavy hitters to boost its team.
A team of five partners has been added to the two partners already announced. They will be supported by a team of seven construction and project lawyers.
The firm has also appointed Murray Thompson as chief operating officer for Africa to oversee the firm's expansion in the region. Thompson was a former Baker & McKenzie South Africa COO and CFO at local firm Weber Wentzel.
Brexit legal challenge begins in Supreme Court
The next stage of the legal challenge to the UK's method of leaving the European Union has begun in London.
This week eleven Supreme Court judges will consider the evidence as the British government bids to overturn the ruling of the High Court which said that the government could not use the executive power of Royal prerogative to begin the Brexit process, forcing a debate and vote in parliament.
There are many other issues to be raised by the hearing too, including whether the UK's devolved administrations in Scotland, Wales and Northern Ireland should have a say or even a veto.
"The elephant in the room is the question of whether the Article 50 notice could be withdrawn once issued," questions Hogan Lovell's partner Charles Brasted. "The High Court regarded this as pivotal but the Government agreed with the Claimants that it was not."
Brasted says that the court could leave the point undecided but adds that "it is difficult to see how it could be without a reference to the European Court – a course loaded with political and practical difficulty."
Eighties superstars Duran Duran loses IP
Eighties band Duran Duran has lost control of some of their most famous hits following a court ruling.
The superstars whose hits include Hungry Like the Wolf and Is There Something I should Know, sought to end Gloucester Place Music's US rights to their first three albums, claiming that they were entitled to do so after 35 years under US law. The publisher asked the court to rule that this was a breach of the band's contract which was signed under English law.
The BBC reports that in a ruling in London's High Court, Mr Justice Arnold said "I conclude that [the group members] have acted in breach of the agreements by serving the notices, or, where they have not yet taken effect, will do so if they are not withdrawn."
Duran Duran said that the court's decision set a bad precedent.