Linklaters takes KWM, Shearman partners in China… Sydney law students win in court…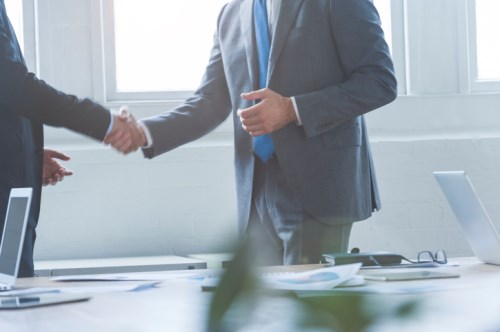 International firm announces merger
International law firm Kennedys is to merge with US firm Caroll McNulty & Kull (CMK) to create a global insurance practice.
Effective 1st June 2017, the two firms will combine to bring together Kennedys' 975 lawyers with the 100 of CMK. There will also be around 750 combined support staff across Asia Pacific, Europe, the Americas, the Middle East and Africa.
In America the merged firm will be known as Kennedys CMK due to the strong reputation of the CMK brand in the region and Kennedys' existing office in Miami will also be rebranded.
Kennedys' senior partner Nick Thomas said that the merger is a meeting of minds and the two firms know each other well, having worked together for more than 10 years.
"Our growth is always predicated on client need and the global nature of the insurance market means that our clients will benefit from the expertise CMK can offer in the US. Likewise, CMK's clients will benefit greatly from access to our network of specialists, stretching from Dublin to Auckland, and many points in between," Thomas said.
Linklaters takes KWM, Shearman partners in China
Two senior hires have been made at Linklaters in China.
Meng Sheng (Simon Meng) joins as a partner in the corporate practice with more than 25 years of experience including 18 as a partner, focusing on cross-border M&A, project development and project finance work. He was previously with KWM.
Meanwhile, Andrew Ruff joins from Shearman & Sterling in Shanghai as a partner in the projects team. He has more than 16 years of experience in China, Hong Kong and Taiwan, having worked on numerous energy infrastructure investments and project finance deals.
Sydney law students win in court
Law student from
University of Sydney
have won the Philip C. Jessup International Law Moot Court Competition amid tough competition, and claimed a prestigious trophy sponsored by law firm White & Case.
The students beat out the largest field of teams in the competition's history, 143 teams from 89 countries and territories and faced Norman Manley Law School of Jamaica in the final round.
The winning team members are Alyssa Glass, who was awarded Best Oralist, Will Khun, Joel Phillips, Eric Shi and Harry Stratton, who have been awarded the 2017 White & Case Jessup Cup.
"The students from the University of Sydney have accomplished a major feat, winning this year's prestigious Jessup Cup," said White & Case Chairman Hugh Verrier. "Every student who participated in this year's competition has gained valuable skills that will help them on their journey to a career in international law."