ALPMA is urging law firms to step the innovation as entries open for the Thought Leadership Awards.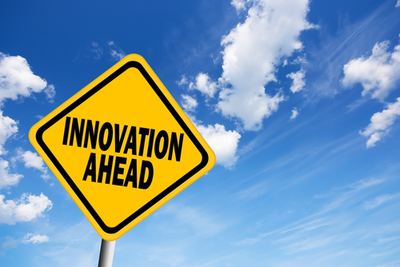 The ever-competitive legal landscape has long-forced firms to drive innovation. Now, ALPMA/ LexisNexis Thought Leadership Awards are back and geared up to award those best in class.
It is easy to describe yourself as an innovative firm but the true test is to whether your clients or the people within your firm see it as innovative," ALPMA president and Lantern Legal Group CFO Andrew Barnes told
Australasian Lawyer.
"Do firms encourage their people to challenge convention, contribute ideas, explore new ways of doing things? Innovation is fluid, most likely without a finish line, and is not a six week project."
The awards attract a breadth of ideas in firms of all shapes and size, in many aspects of the profession.
Last year, alternative legal service provider LegalVision took out the top gong. CEO Lachlan McKnight said the business has continued to grow at a rapid rate, closing a capital raise with Gilbert + Tobin.
"Law firms should not underestimate the importance of offering free legal information and free resources in assisting their clients," he said.
Barnes said the benefits of innovation to firms are boundless.
"Client expectations are changing and firms must look to how best to keep ahead of the curve," he said.
"Internal to firms as the demographics change and we move from baby boomers to subsequent generations, there is a huge expectation that firms evolve and become dynamic places for people to work. If partners and staff feel like they are making a difference by doing things differently, not just for clients, but also for their workplace, then staff engagement will become a huge asset for firms."
This year, ALPMA expects to be blown away yet again by innovative entries.
"We expect to be surprised and we expect to see a group of innovators feted for not only their ideas but also their willingness to share those ideas with the broader industry via the Thought Leadership Awards," Barnes said.