A new report has found that junior lawyer salaries are likely to see a significant increase as figures show the industry at its best since the GFC.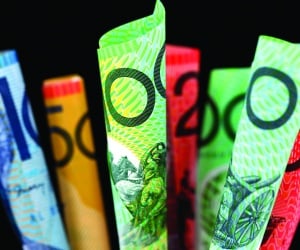 Young lawyer salaries are likely to jump 3.8% plus bonuses, after a report found that the legal market has ended in it's heartiest position since the global financial crisis.

The report, released by recruitment agency Mahlab, found that private practise lawyers would likely see the biggest pay increase, with in-house lawyers expected to receive a pay increase of around 3.4%.

National wage growth remains at just 2% but according to Mahlab, the legal industry has had the most positive post-GFC year.

"While it doesn't mean that wages have gone through the roof, the vibe was quite positive and there was a real sense of optimism," Mahlab Melbourne managing director Katherine Sampson told the Australian Financial Review.

Salary increases to hit the industry haven't trickled down to the junior level in recent years.

NSW Young Lawyers president Renée Bianchi said demand for young lawyers is increasing, particularly in the banking and finance, construction and litigation sectors.

"Everyone seems to feel much better after the current review season and most of the [salary] freezes now seem to have been lifted," she said.

But despite the industry being in a positive position, getting a graduate role remains tough and thus grads are flexible when it comes to salary negotiation.

"If you ask for a pay rise [as a junior lawyer], most partners would say, 'There's the door'. But fortunately as you get to the third, fourth, fifth year your bargaining power should increase," she said.

"You have to make sure you're recording all your hours and you're meeting or exceeding your budget. That is still a predictable, objective measure of how financially viable you are for the firm."

The AFR reported that in Sydney, first-year senior associate salaries at the top-tier firms range from $135,000 to $165,000 and for Melbourne from $120,000 to $150,000 including super.

For associates, a first year salary at a top-tier firm in Sydney ranges from $75,000 to $90,000 and $70,000 to $85,000 in Melbourne.