Major team hire for HFW in Greater China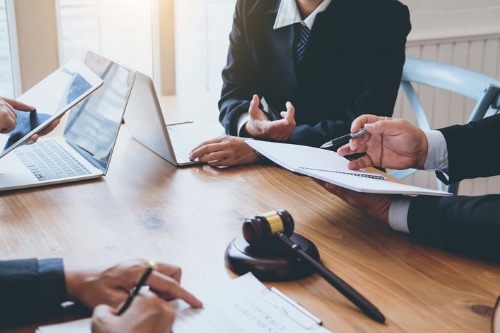 Ince Group says results are "vindication" its strategy
International legal and professional services firm Ince Group plc has reported strong growth in its latest 6-month results.
Against a backdrop of political uncertainty, the group has seen its revenue rise 125% compared to the same period of the previous year (to GBP £45.3 million) and adjusted profit before tax soaring 264% (£4m).
The publicly listed Gordon Dadds acquired UK-based international law firm Ince & Co. last year and has since adopted the Ince brand for all but its London private client practice.
The acquisition of the offices of the legacy Ince & Co has proven to be successful, as group CEO Adrian Biles commented on releasing the results.
"These strong results are a vindication of our strategy. They are the product of the new international platform we have developed under the Ince brand. We remain on track to deliver c.£100m of annualised revenue in the current financial year, even with political headwinds buffeting some key markets across the globe," said Biles.
His optimism regarding the current financial year reflects the group's traditional strong-second-half trend, along with some key lateral hires for the group including Mark Tantam, formerly a vice chair of Deloitte, appointed as Global Head of Consulting; Julian Clark, formerly Global Head of Shipping at Hill Dickinson, appointed as Senior Partner; and Alexander Janes, a former global managing partner of Orrick, Herrington & Sutcliffe, joining as head of Europe, Middle East and Africa.
"The attractions of our model and approach are being recognised amongst senior lawyers and professionals in major financial markets around the globe as can be seen from the quality of our newest hires," added Biles. "I remain confident that the business can continue to develop from here generating increasing revenue and profits."
Major team hire for HFW in Greater China
HFW has hired a corporate finance team in Greater China from US firm Locke Lord.
The team of nine includes partner Michael Wong and reunites the lawyers with senior corporate finance partner Wing Cheung, who joined HFW from Locke Lord earlier this month.
"This major hire and Wing's earlier arrival represents a step-change to our transactional capabilities in Greater China. Combined with our existing team in Hong Kong, we now have a formidable practice that is able to assist clients on the largest and most complex transactional matters, from M&A to capital markets and beyond," said Patrick Yeung, Hong Kong Office Head, HFW. "Our continued investment also demonstrates our confidence in, and long-standing commitment to, the Greater Chinese market – we've had an office here for more than four decades and have ambitious plans for the future."