HSF wins prestigious social contribution award… Tributes paid to legal ground-breaker Janet Reno…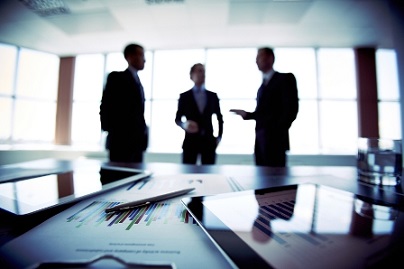 In-house teams retaining more work
In-house legal teams are planning to retain more work in 2017 rather than instruct external law firms.
In a study of US corporates by Altman Weil, 81 per cent of plan to reduce their outside counsel spend with 43 per cent re-assigning work to in-house non-lawyer staff and 42 per cent saying its due to work that is no longer needed.
Internal efficiencies are also key to cost-cutting by in-house teams and they are increasingly using data analytics to keep track of external law firm spending but most say that law firms are not able to provide useful data to support this.
"The trend we're watching with particular interest is the emergence of data analytics as a sophisticated tool to quantify and evaluate internal efficiency efforts, outside counsel spend and all the questions around value delivered and received," says Rees Morrison, Altman Weil principal and survey co-author. "Most law departments are at the beginning of the learning curve in this important area, while, as far as we can tell, many law firms aren't even in the game."
The survey also revealed that legal departments have increased their use of non-law businesses (to 57 per cent in 2016 from 43 per cent in 2012) especially for litigation discovery and document review.
HSF wins prestigious social contribution award
Herbert Smith Freehills
has been recognized at an inaugural awards event for foreign businesses operating in South Korea.
The law firm won the Award for Social Contribution – CSR at the Seoul Foreign Invested Companies Awards; it was presented by the city's mayor on Monday night.
The firm has made a significant contribution to business relations between Australia and Korea; and has been working with the Australia & New Zealand Association of Korea (ANZA) including supporting the hosting of its annual charity ball.
Tributes paid to legal ground-breaker Janet Reno
Tributes have been paid to Janet Reno, the first woman to hold the role of US Attorney General, who died on Monday after a long battle with Parkinson's Disease. She was 78.
She served as attorney general from 1993 to 2001 under President Bill Clinton who told CNN that she was "an extraordinary public servant who dedicated her life to advancing justice, equality, and innovations in criminal justice that would save and lift lives."
The American Bar Association echoed the praise for her work in the Clinton administration but also highlighted her wider influence on the legal profession.
"She believed that lawyers should work beyond the adversarial system and work for the social good," the ABA said in a statement. "Ms. Reno also believed lawyers should communicate more effectively with the American public, avoiding "legalese" in speaking in understandable words such as justice, right and wrong, time and efficiency."
The association also acknowledged her dogged pursuit of the guilty as a prosecutor balanced by her advocacy of the protection of the innocent.