Peter Bartlett will be the first APAC lawyer to serve in the role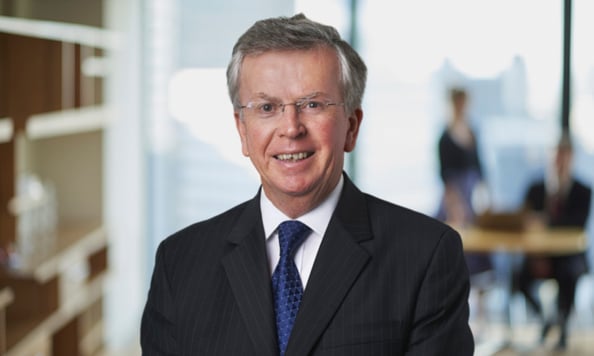 The International Bar Association (IBA) has elected MinterEllison partner Peter Bartlett as the chair of its legal practice division.
Bartlett, who is based in Melbourne, will be the first lawyer from the APAC region to take on the role.
"His appointment comes during a period of time where the legal profession – like all professions – is facing unique challenges off the back of COVID-19 and the subsequent economic downturns across the globe," MinterEllison said.
Bartlett has worked with the IBA management board for some time, having served as IBA assistant treasurer and treasurer. Most recently, he was vice chair of the legal practice division under outgoing chair Jon Grouf of Duane Morris in New York.
Bartlett's ascension to the role of chair was announced on 2 November.
"I'm humbled to take on this position at an organisation that plays such an important role as the global voice of the legal profession," Bartlett said. "Now more than ever, the legal profession has a critical part to play in helping communities across the world to deal with and recover from the economic challenges coming their way as a result of the global pandemic. I am honoured to lead the IBA's legal practice division through this important journey."
Officers joining Bartlett in the division are current IBA treasurer Carola van den Bruinhorst of Loyens & Loeff in Amsterdam and assistant treasurer Daniel del Rio of Basham Ringe y Correa in Mexico.
MinterEllison's international managing partner, Jeremy Blackshaw, praised Bartlett's appointment within the IBA.
"Peter's appointment is a fantastic reflection of his ongoing commitment to his clients and the legal profession globally. I have no doubt that our clients in Australia and overseas will reap the benefit of Peter's global perspective and insights," Blackshaw said. "We're delighted to see a leader in our firm of Peter's calibre take on this international leadership position and to share his expertise and wisdom with the international legal community, particularly during such a challenging time."
The IBA legal practice division encompasses all business-related areas of law.