A leading aviation lawyer tells Australasian Lawyer about the pressures he has faced over the last month as the world continues to seek answers about what happened to tragic flight MH370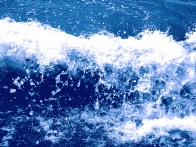 A leading aviation lawyer has spoken to
Australasian Lawyer
about the professional challenges he has faced over the last month as the world continues to seek answers about what happened to tragic flight MH370.
Joseph Wheeler from
Shine Lawyers
said that, considering his aviation knowledge and experience, he feels a sense of duty to relatives of MH370's passengers in advising about their rights.
"Never before have I felt such an urgent professional obligation to share what I know about aviation law with others – freely and unilaterally – so that those distressed and grieving families have some hope of achieving a measure of justice for the loss of their loved ones," Wheeler told
Australasian Lawyer.
"I have never been busier as a lawyer, but also never more cognisant of the responsibilities that come with that professional role," he added.
Wheeler's expertise is currently in high demand from the media and clients and he has already been instructed by a number of relatives seeking information and advice.
As the focus of the Australian-led search effort remains on the southern Indian Ocean, Wheeler explained that the legal outcomes of the air-disaster would depend a lot on whether or not the plane is ever found.
"If any matters are litigated in the context of there being no aircraft debris found then the airline will find it very difficult to establish that it had nothing to do with the aircraft's disappearance and subsequent loss of life, and will in effect be exposed to the full extent of each family's proven losses for each passenger," Wheeler said.
Work for lawyers could potentially also arise from many untested fronts such as the suggestion that the provision of family assistance to deceased passengers' families by the Malaysian government was inadequate.
International Civil Aviation Organization policy dictates what that assistance should be, and while it is non-binding itself, it can be argued to represent customary international law such that a breach might found an action against the government.
"Only time and history will tell if the treatment of passengers' families and the deficient release of information to families will support such a novel claim," Wheeler said.
However, Wheeler said that if wreckage was discovered, particularly if aircraft debris which upon investigation supported a reasonable inference that mechanical or electrical failures played a part, then the legal focus would shift to pursuing the manufacturers of those components.
Wheeler explained that after major aviation incidents like MH370 the international community typically reacted by amending laws and policies to prevent such incidents occurring again and that participation from the victim's families was a crucial part of the resulting process.
"Families need to be represented within these investigations, both during the search phase and during the investigation phase. It is only these people, with their human feelings and passionate concerns, which can remind official investigators of the reason why they are doing what they are doing – to prevent future suffering."