Sebastian Greenway urges fellow senior lawyers to invest in the rewarding experience of mentoring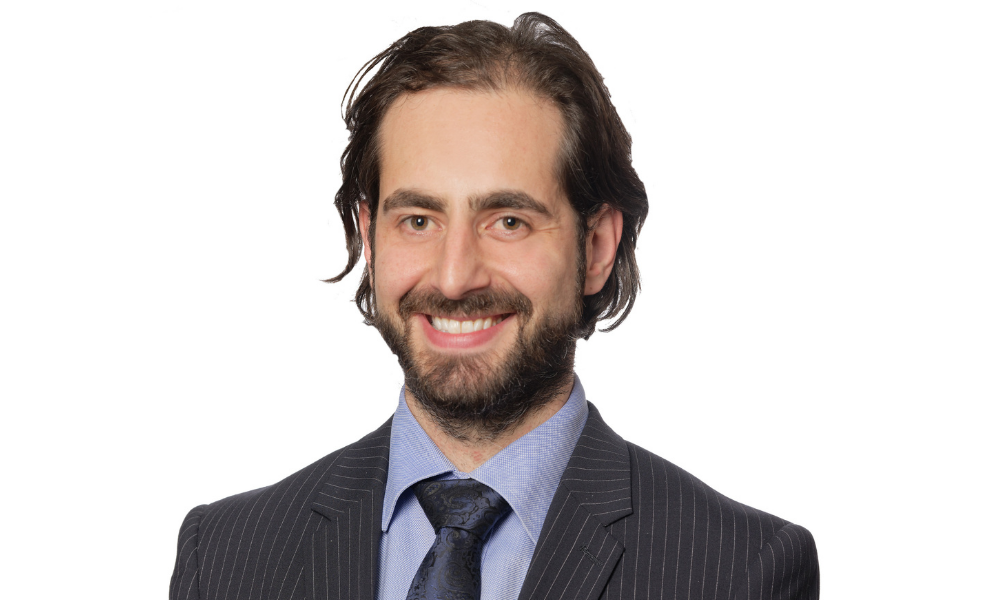 Earlier this month, Sebastian Greenway celebrated a significant personal achievement by being named a principal at Hunt & Hunt's Melbourne office after nearly six years with the firm. For this compulsory acquisitions specialist, however, the promotion goes beyond his own efforts and reflects the quality of the people he works with.
Mentoring is a passion for Greenway, who has actively helped to expand and cultivate Hunt & Hunt's compulsory acquisition group while building up his personal reputation as a leader in the field through his work in major infrastructure projects. The reward of mentoring, he points out, goes both ways for senior and junior lawyers.
In this interview, Greenway talks about the promotion of many young people at Hunt & Hunt, the importance of implementing employee assistance programs and what he's looking forward to following his promotion.
What made you choose a career in law, and what's your favourite part of the job?
I always wanted to study law and be a lawyer. My interest started in high school when I chose to study subjects like politics, economics and legal studies. I was fortunate enough to continue studying those subjects at university, earning degrees in commerce and law.
I have managed to develop a niche practice that combines the skills I acquired in both of my degrees. But my favourite part of my job is definitely dealing with my clients. When my clients engage me, they are usually going through the extremely stressful experience of having their home or business compulsorily acquired. It is a genuine privilege to assist my clients through such a difficult time in their life.
What is the most memorable case you've taken on/been involved in?
Working in the field of compulsory acquisitions has thrown up many interesting cases. Probably the most memorable case involved a family that had pooled their life savings together to purchase a parcel of land with plans to build small business homemaker centre. When construction was approximately 90% completed, part of the land was compulsorily acquired. My clients had taken a considerable risk, backing their own entrepreneurial skills to create a business and future for their family. Having to navigate the compulsory acquisition process, while also strategically managing the business risks, posed a challenge that I will never forget.
What is going on at the firm? Are there any new programs and initiatives that you're particularly interested in?
It's a really exciting time at Hunt & Hunt. We had several promotions in the new financial year which was recognition of my colleagues' hard work and developing expertise. Most of the promotions were of people who were relatively young, which I think speaks to the firm's willingness to invest in its future leaders. But we have also had multiple partners join the firm who bring a wealth of knowledge and expertise.
What tech-related initiatives adopted by the firm, if any, are you most excited about?
We were quite fortunate when the lockdown occurred as the firm had already provided lawyers with the capability to work remotely. COVID-19 did emphasise the benefits of investing in technology, and if anything, the lockdown period strengthened the firm's commitment to invest in technology. Innovation is one of Hunt & Hunt's core values. The firm is considering a range of tech-initiatives aimed at improving our client-service delivery but also looking to assist our staff in being more productive.
What has been your proudest accomplishment in the last year, and what's the biggest lesson you learned in that time?
My proudest accomplishment is being promoted to principal. The biggest lesson I learned was that being promoted is about a lot more than your individual efforts. It is also a reflection of the quality of your colleagues, especially the colleagues you work with directly, and the firm has a whole.
What advice can you give fellow lawyers about it?
The advice I would give to fellow senior lawyers is to really invest time and energy into your junior lawyers. Mentoring and watching the development of junior practitioners is a rewarding experience for both you and your more junior staff.
What should the profession and law firms focus more on?
The most significant issue in the legal industry at the moment is the mental health of practitioners. Law firms are becoming much more understanding about the issue of mental health and the demands the profession has on its practitioners. In recognition of the seriousness of the issue, many firms offer employee assistance programs to their staff which I think is an excellent initiative.
What are the challenges you expect in your practice, and in the business of law in general, going forward? What challenges are particularly pressing in the country's legal industry?
Governments are spending considerable amounts of money on major infrastructure projects in an attempt to boost economic growth after the recession caused by the pandemic, and dealing with the various infrastructure projects always has its challenges.
More generally, the main challenge for the legal industry is adjusting to life after COVID-19. Court and tribunal hearings are still predominantly remote, a lot of lawyers are still working remotely, and firms will continue to be challenged as things revert back to "normal."
What are you looking forward to the most in the coming year?
Settling into my role as a principal at the firm, servicing my clients and mentoring our great junior lawyers.