The 10-member group controls about $49m in business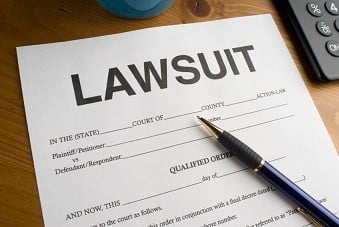 Herbert Smith Freehills has sued eight of the 10 partners who quit last year to launch White & Case in Australia.
The case, filed at the Supreme Court of New South Wales, named Melbourne partners Andrew Clark, Joanne Draper, Jared Muller, Tim Power, Brendan Quinn, Alan Rosengarten, and Josh Sgro, and Sydney partner Joel Rennie. The group, which also includes Hong Kong partner Fergus Smith and Singapore partner Matthew Osborne, who also resigned to move to White & Case, are reported to control about $49m in business.
Osborne and Fergus, however, are not named in the lawsuit. Melbourne associates Adeline Pang and Greg Cochrane, as well as special counsel Michelle Keen, all of whom were welcomed by White & Case as new partners, are also not named. Melbourne partner Michael Pryse is leading the 167-strong group of HSF partners, who are bringing claims against the defendants.
Last November, White & Case confirmed that it was launching its Australia practice, opening offices in Melbourne and Sydney, with the addition of a large group of lawyers from HSF. Cochrane, Pang and Keen were expected to join White & Case starting 8 December.
It remains unclear whether the eight partners have started at White & Case, as HSF has particularly stringent notice and restraint periods in Australia. Each lasts six months – and those periods must run consecutively. This means that HSF can bar the partners who resigned 1 September last year from working at White & Case until this coming September. The lawsuit can potentially even lengthen that restraint period when partners are not allowed to practice as a partner at a competing law firm.
The parties appeared before Justice David Hammerschlag on 3 February. They are scheduled to appear again before Justice Robert McDougall on the 17th for directions and the 27th and 28th for the first hearings.


Related stories:
HSF loses 10 partners to White & Case Aussie launch
Top firm nabs M&A partners from two rivals