Baker McKenzie vows to slash carbon emissions by 2030… DLA Piper leader among Britain's most influential black people…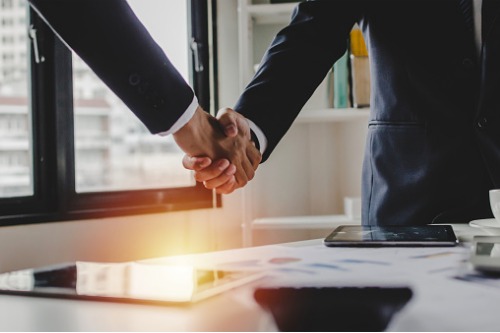 HSF partners to co-chair study into arbitration 'success fees'
Two partners from Herbert Smith Freehills have been appointed to co-chair a study into outcome-related fee structures in arbitration.
Kathryn Sanger and Briana Young have been selected by the Law Reform Commission of Hong Kong to lead a new sub-committee investigating whether to follow other international arbitration centres including the UK and US by introducing so-called 'success fees.'
The introduction of the fees, or otherwise, could be a key factor in Hong Kong's ongoing success as a top arbitration centre. Currently, Hong Kong lawyers are prohibited from charging outcome related fees in arbitration
"As practitioners, we are seeing increased demand for these types of pricing structures from clients," said Briana Young. "The study will allow us to carefully assess the risks and benefits for Hong Kong and outline any legislative and regulatory changes required."
Baker McKenzie vows to slash carbon emissions by 2030
In line with many large organizations, Baker McKenzie has made a commitment to cut its carbon emissions substantially by 2030.
The firm pledged this week to:
reduce its global energy consumption by 92% by 2030 (from a 2019 baseline)
To develop a strategy and target by 2021 to lower emissions from its business air travel; and
To report its emissions with the Carbon Disclosure Project starting in 2020.
"Climate change is a priority and a concern for many people at our Firm, as well as for our clients and the communities where we do business," said Christie Constantine, who was appointed as the firm's Global Director of Sustainability earlier this year. "Our various stakeholders want to know that we are part of the solution."
The firm intends to meet its pledged targets through several initiatives including reducing energy consumption in its offices worldwide. Over time, this will include a move to green buildings.
DLA Piper leader among Britain's most influential black people
The joint managing director of DLA Piper in the UK and Europe has been recognised for her influence.
Sandra Wallace is one of 100 people from the UK to make the Powerlist 2020, celebrating those from African and African Caribbean heritage who have changed lives or are making a huge difference.
Ms. Wallace is one of the most senior lawyers in the UK and was recently appointed as a Social Mobility Commissioner by the UK government.