White & Case scoops up 10 partners for its Aussie launch… US firm makes further commitment to Asia Pacific… CMS opens in Hong Kong… Baby born in law firm as secretary turns midwife…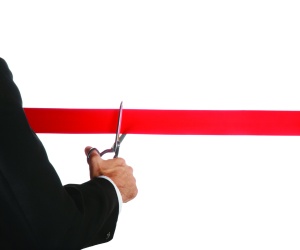 HSF loses 10 partners to White & Case Aussie launch
White & Case has hired a team of lawyers from
Herbert Smith Freehills
in Sydney & Melbourne for its Australian launch.
HSF Asia head of finance Brendan Quinn, head of projects Andrew Clark, finance partners Alan Rosengarten, Josh Sgro, Tim Power, Jared Muller and Joanne Draper in Melbourne, Joel Rennie in Sydney, Fergus Smith in Hong Kong and Matthew Osborne in Singapore, resigned late last week.
"We can confirm the resignation of ten partners from our Australian and Asian offices yesterday. We are disappointed at this decision," said joint CEOs Mark Rigotti and Sonya Leydecker in a statement yesterday.
"We continue to have a strong 100-partner infrastructure and projects practice globally. This is an exceptionally talented team of partners and lawyers, in Australia, Asia and around the world. Their focus is on our clients and delivering the top-quality work that those clients expect.
"When it comes to big-ticket, complex projects, project finance and infrastructure work, we remain the firm to beat in this market and globally."
US firm makes further commitment to Asia Pacific
US-headquartered global law firm Morgan & Lewis has opened a new Shanghai office and hired a team of lawyers experienced in the market.
The firm, which opened in Singapore last year and now has 6 offices in Asia, says that the new location represents a significant expansion to its services in the region.
The Shanghai office is led by global corporate transactional lawyers Mitch Dudek, Todd Liao, Alex Wang, Eddie Hsu, and Cindy Pa.
CMS opens in Hong Kong
Another international firm has entered the Hong Kong market. CMS already has offices in Beijing and Shanghai and says that the Southeast Asia region offers huge opportunities for the future. It now has 60 international offices.
The Hong Kong team will be led by Nicolas Wiegand, a partner in the firm's International Arbitration Group. The office will initially focus on dispute resolution and M&A but a banking & finance practice is planned for 2017 with further expansion later.
Baby born in law firm as secretary turns midwife
A law firm's secretary has been hailed a hero after delivering a baby in the firm's offices and likely saving its life.
Holly Sanderson was working along at Olmsted & Olmsted in Maryland, USA when she heard a woman screaming in the firm's car park. She discovered the woman was pregnant and going into labor and helped her into the office.
Wearing latex gloves from the emergency kit the secretary delivered the baby and then realized that the umbilical cord was wrapped around its neck; but her quick thinking soon corrected that too.
Mother and baby are doing well, WUSA9.com reports, and the law firm secretary said that rather than being a hero she felt "blessed" to have helped baby Isabella into the world.