Johnson has spent nearly 30 years at the firm as articled clerk in 1988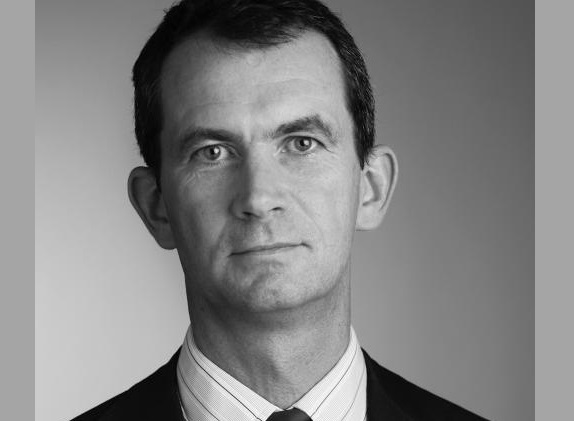 Herbert Smith Freehills
commercial litigator Adam Johnson has been appointed Queen's Counsel (QC).
An HSF lifer, he has spent nearly 30 years with Herbert Smith Freehills after joining as an articled clerk in 1988. Johnson has been awarded Queen's Counsel for excellence in both written and oral advocacy before the higher courts and arbitration tribunals.
Johnson along with his fellow new silks will be recognised in a ceremony on 13 February 2017. The distinguished award of Queen's Counsel, confirmed by Her Majesty the Queen on the advice of the Lord Chancellor, is presented for excellence in advocacy in the higher courts of England and Wales.
The commercial litigation and arbitration expert has carved out a successful career with the firm, and has particular specialisation cross-border litigation and cases involving the conflict of laws.
According to HSF, he has acted on a number of high-profile matters including for clients such as: the United States Securities & Exchange Commission (SEC), in asset freezing proceedings arising out of the collapse of AremisSoft Corporation; Arthur Andersen, in relation to matters arising out of the collapse of Enron; Anglian Water (AWG), in its high profile fraud claim arising out of its takeover of Morrison plc; and US bond insurer Financial Guaranty Insurance Company (FGIC), in High Court proceedings arising out of the collapse of the German bank, IKB.
More recently, he has acted for Pilkington in follow-on proceedings in the Competition Appeal Tribunal (CAT) arising out of the so-called "car glass cartel", and he is acting for Royal Bank of Scotland (RBS) and four of its former directors in the litigation arising out of RBS's 2008 Rights Issue.
He joined the firm's Global Advocacy Unit in 2006, and now heads-up the group with Tom Leech QC. He is also vice–chair of the firm's Global Pro-Bono and Citizenship Council, is a former Trustee of the British Institute of International & Comparative Law and a Trustee of pro Bono Community, a charity offering training and education to pro-bono volunteers.
Justin D'Agostino, Global Head of Dispute Resolution and joint Managing Partner for Asia and Australia, said: "The appointment to the rank of Queen's Counsel is a prestigious and honourable award and we are very proud of Adam for receiving this richly deserved professional appointment. It is a reflection not only of his outstanding legal talent and professional competence, but also the esteem in which he is held by his peers, colleagues and clients. It also a tribute to the strength and excellence in advocacy which we have nurtured for many years."
Commenting on his appointment Johnson said: "It is a great honour to be appointed to the rank of Queen's Counsel. I am grateful to many friends who have helped along the way, and most of all for the support and encouragement of my team at Herbert Smith Freehills."
Related stories:
Vic Bar welcomes 18 new silks
HSF to open in Malaysia after Bar Council grants foreign firm license