The results of the government's gender equality awards are out with close to 20% of those cited being law firms - but a recent global report is an indicator of just how Australia compares to the rest of the world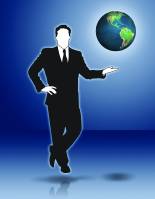 The Workplace Gender Equality Agency has announced that 76 organisations, almost 20 per cent of them law firms, have been awarded the inaugural WGEA Employer of Choice for Gender Equality (EOCGE) citation.
The EOCGE criteria serve as a comprehensive 'roadmap' for change, guiding employers on how to develop leading workplaces that maximise the full potential of female and male talent.
The criteria, which are an update of their predecessor, the Employer of Choice for Women citation, align with reporting requirements under the
Workplace Gender Equality Act 2012
and reflect the change in focus of the legislation to promote and improve gender equality outcomes for both women and men.
This year, the number of those awarded citations dropped by about 50 from the past standards in 2012, although promisingly, a significant proportion of them are law firms.
These include
Allens
,
Ashurst
, Baker & McKenzie,
Clayton Utz
,
Corrs Chambers Westgarth
,
DLA Piper
,
Henry Davis York
,
Holding Redlich
, K&L Gates,
Maddocks
, McCullough Lawyers, Minter Ellison,
Norton Rose Fulbright
and Gilbert + Tobin.
The national results also come on the back of the 2014 World Economic Forum Global Gender Gap Report, a comprehensive world-spanning breakdown of gender equality.
Australasian Lawyer
asked three of the country's leading female lawyers to analyse the results of this report to determine how our legal profession stacks up.
Although there is no change from last year in Australia's placing, the results remain a far cry from where we were for the first report eight years ago, in which time we have slipped almost ten rungs.
Since then, in 2006, Australia has progressively – almost year-on-year in fact – done worse than previous years, and now sits at a 24
th
placing for gender equality out of 142 countries.
At the launch of the report, we were considered 15
th
best in the world, and at our worst, in 2012, we placed 25
th
.
Mills Oakley
partner Helen Suke says the results of the 2014 report accurately reflect what is going on within the legal profession in Australia.
"For well over a decade 60-65% of our law graduates have been women, yet the translation of this figure into leadership within the profession lags behind," she says.
"That is not to say there has not been steady improvement – that is certainly evident - but it largely hinges on the attitude of those already in positions of influence in the support of women through their career development generally and in particular when punctuated by the child bearing years."
Jennifer Wyborn, a partner at Clayton Utz, agrees. She says the two areas that stand out in the report are the low number of women reaching leadership, management and legislator positions, and the low number of women in political positions.
Like Suke, Wyborn cites the high percentage of female law graduates, in comparison a mere 19% of large national law firm partners being women.
"Finding ways to encourage and support women to stick with the law, despite all the external pressures we face, particularly once we have children, is going to be increasingly critical to business success as older male partners retire and more women move into senior positions," she says.
But Gitanjali Bajaj, a partner at DLA Piper, also points to some of the more recent positive changes we've seen emerge in the legal profession over a relatively short period of time.
"From the time I started university, to the time I graduated and now, I have seen a shift in the mentality of individuals within the legal profession and, relevantly in firms' leadership and management teams when it comes to participation, retention and grooming of women in the profession," she says.
By way of example, three out of four partner promotions this year at DLA Piper were female, Bajaj says, and 53% of senior associate promotions were female.
But all three partners agree that there are certainly measures the whole country needs to be implementing to improve our ranking next year.
Mills Oakley's Suke says the Gender Gap Report provides valuable and succinct summaries of actions necessary to help bring about equality.
Parts of the report, particularly pages 39-46, are an "excellent touchstone" for the steps needed to bring about change, she says.
And in her opinion, government policy is critical to shaping a society that facilitates women's economic participation, the most obvious being in respect to paternity/maternity leave and the accessibility of affordable child care.
"I am fascinated by the [Gender Gap Report's] results from the Scandinavian countries. I am chair of a co-educational independent school council and am aware of the excellent educational outcomes of the Scandinavian countries," Suke says.
"I am intrigued as to why the educational outcomes of these countries vary so greatly from ours, and how this success dovetails into a society that is characterised by equality of non-paid work, parenting, health outcomes, leadership (political and general governance) and personal economic independence."
Attitude is critical, Suke says, and recognising the need to harness 100% of our human capital and putting steps in place to achieve that goal makes personal, economic and political sense.
Wyborn, from Clayton Utz, acknowledges the growing number of "incredible" women that have been leading Australia over the past few years. It's been exciting see the country's first female Prime Minister and Governor General, and watch a woman act as Foreign Affairs Minister, she says.
"[But] the challenge is thinking about how we make these career paths accessible to women across the board, not just the lucky few who have partners who act as primary carers or who don't have children and are able to devote themselves wholly to their careers.
"I think the most important change that can be made is around the accessibility and quality of child care. That means everything from making sure that childcare workers are adequately remunerated and trained so that there are quality staff who can be retained by service providers, to funding the industry to ensure accessibility and affordability of services."
DLA Piper's Bajaj says the report shows that although countries like Australia have closed the education gaps and improved women's economic and political participation, a considerable gap in senior positions, wages and leadership still remains.
This is proof that although we've certainly striven for equality of opportunity; equality in outcomes is going to require further social, structural and legislative changes in the future, she says.
"As far as government and legislative policies are concerned, parental leave and childcare assistance still remain as the big barriers to retention of women in the workforce. In terms of corporate culture and structure, the key areas remain policies that promote flexible workplace arrangements and those aimed at mentoring and sponsoring high potential women."