Figures reveal a significant gender pay gap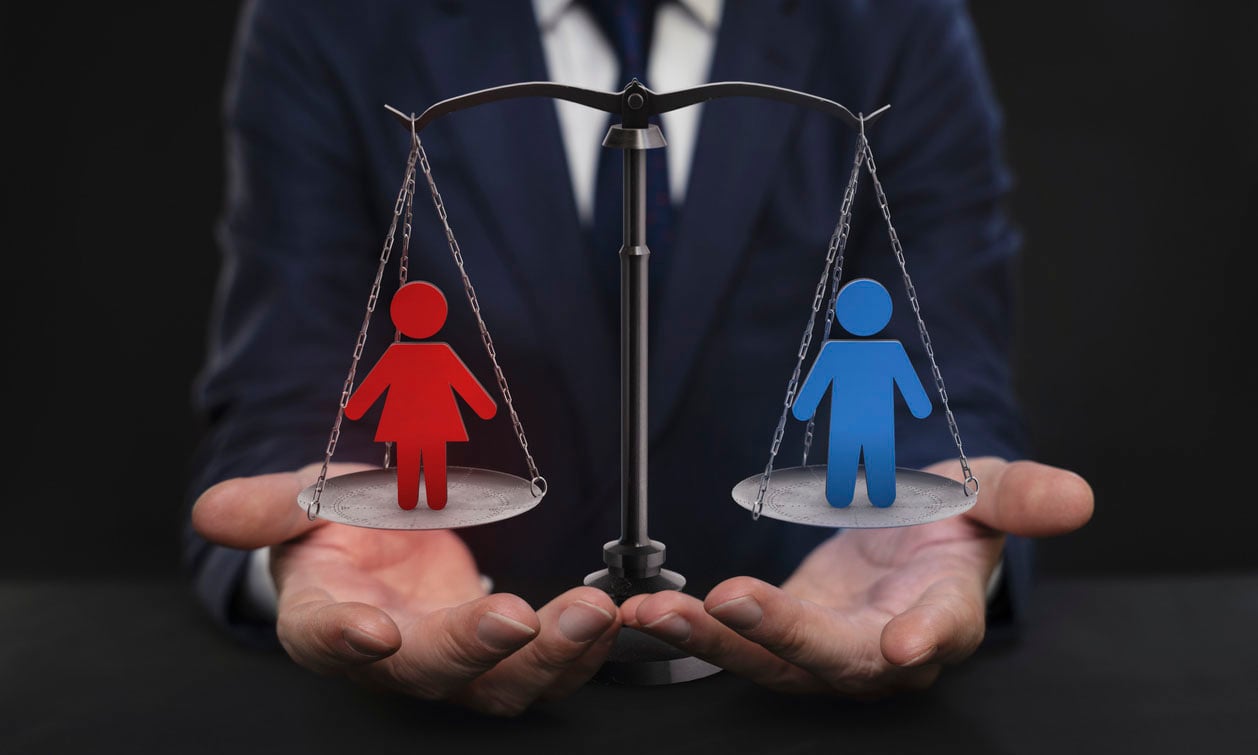 How do lawyers' earning power stack up against other professions?
According to a recent release of statistics by the Australian Taxation Office, lawyers earn, on average, more than CEOs or managing directors, but less than specialist medical professionals such as surgeons, anaesthetists, and psychiatrists. The ATO data also revealed significant gender-based pay disparities in the legal sector.
According to the ATO, lawyers earn an average salary of $184,958 per year. That figure is based on the average income of lawyers across all areas of law.
A Lexology analysis of the ATO's figures put that in perspective: according to an analysis by the Australian Bureau of Statistics, the median salary for all occupations in the financial year 2016/17 was $48,360 – meaning that on average, lawyers are paid much better than most other professions.
However, there's a significant swing in earnings between lawyers specialising in different areas of law.
Commercial law
A generalist in-house counsel earns an average salary of $128,988, according to data from SEEK. Building and construction lawyers trail slightly at an average of $124,041, while corporate lawyers lag significantly at an average of $118,558. The average family lawyer in Australia earns $97,981.
Of course, lawyers' salaries can also vary widely depending on their experience. A junior corporate lawyer earns an average starting salary of $70,000 per year, while the most experienced corporate lawyers can make more than $200,000, according to Lexology.
The size of a lawyer's organization can also play a role. General counsel for a global company can take home between $285,000 and $440,000, while GCs with multijurisdictional coverage can expect annual pay between $400,000 and $750,000, with the most experienced earning an average of $750,000 to $1 million per year.
Lawyers' salaries can also be affected by where they practice. According to Beacon Legal's Private Practice Salary and Market Report 2020, Sydney had the highest-paying lawyer jobs in the country, followed by Melbourne and Brisbane.
Criminal law
Criminal defence lawyers, like other legal professionals, tend to earn more the more experienced they are. A junior criminal lawyer can expect to earn as little as $45,000 per year, while more experienced criminal lawyers can make more than $150,000, according to Lexology. The average salary for criminal lawyers is $72,075, according to PayScale.
Gender pay gap
Lexology's analysis found a significant gender pay gap among barristers. Female barristers earned an average annual income of $70,227, while male barristers brought home more than twice that – an average of $190,454.
"These figures are amongst the highest gender gap in the country," Lexology said.