Dentons announces Oman litigation practice… If you've applied to work in the UK, this is a concern…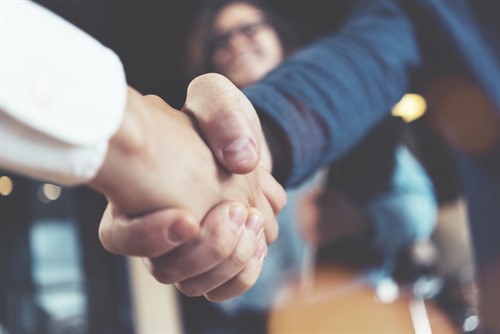 Hogan Lovells partners with Cognia Law to expand alternative offer
Hogan Lovells has expanded its alternative legal services capabilities through a partnership agreement with Cognia Law.
Under the terms, Cognia's team can act as an extension to Hogan Lovells' legal delivery centre in Birmingham, UK, and its HL Elevate team, to enable both scale and additional individuality for client solutions.
The partnership is being led by the firm's Global Head of Legal Operations, Stephen Allen, and Head of Alternative Delivery Solutions, Rachel Dabydoyal.
"Every client has an entirely different requirement so ensuring that we have the technology, tools and manpower to provide tailored solutions to every client is critical. The agreement with Cognia provides an important new dimension to this client offering," said Allen.
The two firms already have an established relationship, with Cognia Law providing consultancy and legal project management services on an ad hoc basis to Hogan Lovells.
Dentons announces Oman litigation practice
Dentons has established a litigation practice in Oman with the formation of Yaqdhan Al Busaidi Law Firm.
The local firm, led by young Omani advocate Yaqdhan Al Busaidi, will work seamlessly with Dentons with a future-focus that will embrace technology and innovation.
The existing S&A Law Firm is being wound down and clients and matters are being transferred to Dentons and Yaqdhan Al Busaidi Law Firm to ensure continuity of service. The S&A team will also transfer to Yaqdhan Al Busaidi Law Firm.
If you've applied to work in the UK, this is a concern
The Law Society of England & Wales is calling for guarantees that personal data of UK visa applicants is properly protected.
It follows the news that the Home Office contractor Sopra Steria has terminated a subcontract with BLS.
The Law Society says that the termination over possible conflict of interest was a good thing but that the immigration service must be fit for purpose.
Law Society president Simon Davies said that the lack of oversight is a serious concern.
"What's needed now is concrete assurance from government that the highly sensitive personal information, right down to their DNA, applicants have provided to BLS is safe," said Davies.
He added that: "There is a real risk of an increase in Home Office refusals based on a lack of evidence simply because the subcontractor has rejected, failed to request or to transfer the relevant evidence from applicants to the Home Office."