The partner he replaces will be pursuing a role in the city-state's supreme court in August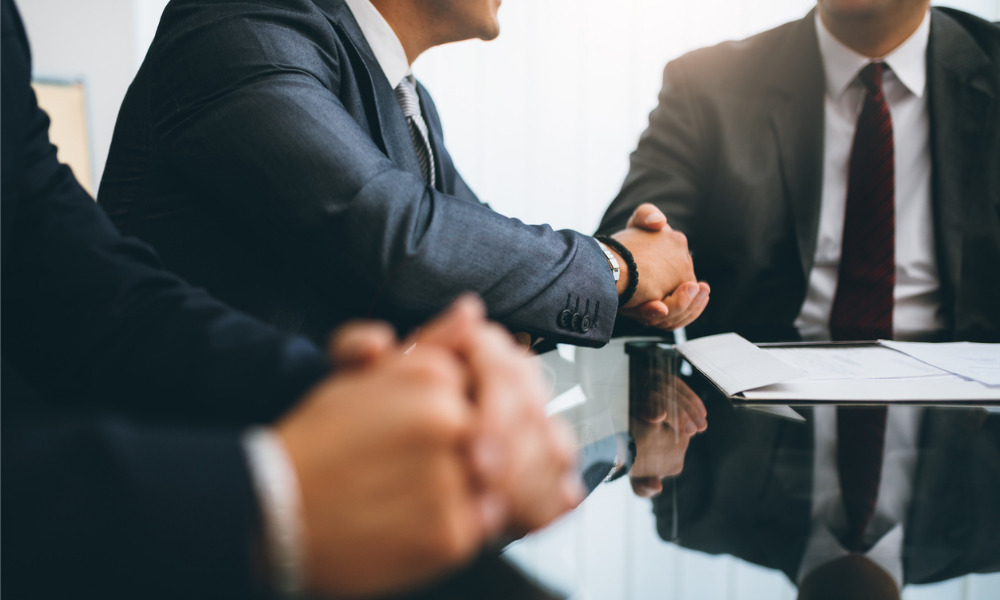 Global law firm Hogan Lovells has appointed one of its corporate and finance partners as the new office managing partner for its Singapore office effective July 1, 2023. Biswjit Chatterjee succeeds Alex Wong, who recently announced his exit from Hogan Lovells' partnership in order to pursue a pubic service role as one of Singapore's Supreme Court judicial commissioners effective August 1 this year.
Chatterjee joined BigLaw Hogan Lovells almost two years ago and quickly built a practice around his areas of expertise – capital markets, M&A, and private equity transactions. As a corporate lawyer qualified in both the U.S. and India, Chatterjee has a wealth of experience advising clients on cross-border corporate and finance transactions across the tech, fintech, life sciences, real estate, energy, and infrastructure industries. He regularly supports clients on various regulatory issues, including government procurement, economic sanctions, white-collar investigations, and corporate governance.
Chatterjee also boasts a unique understanding of the India market, having recently advised on some of the most important equity offerings in India and Southeast Asia, including the US$ 2.3-billion State Bank of India equity offering, US$ 3.4-billion Coal India initial public offering, and – as corporate partner at Hogan Lovells – the US$ 250-million initial public offering of Indian quick-service restaurant chain Devyani International.
"Through his wealth of industry experience, deep relationships, and high energy, Bis has become a go-to legal adviser for our teams and clients in the region and in particular India," the firm's regional managing partner for APAC, Lloyd Parker, said. "I have no doubt that he will continue to drive the growth of the Singapore office and raise our profile in Southeast Asia and the APAC region more generally, and I look forward to working with him more closely."
In the firm's press release, Parker also took the time to thank Wong for having served as Hogan Lovells' Singapore office managing partner for three years and worked at Hogan Lovells for the past 16 years.
"Alex will be remembered for his genuine commitment to the firm, staff, and clients, his selfless approach in always putting others first, and his great ability to promote trust and build consensus," Parker said.
Commenting on his own appointment as Singapore office managing partner, Chatterjee said: "I am excited to have been appointed to this position and look forward to working with the team as we continue to build on the firm's established reputation for doing business in Southeast Asia and India. The opportunities in these markets are vast and aligned with our firm strengths in highly regulated sectors, such as technology and life sciences and healthcare."
Hogan Lovells currently has over 2,600 lawyers speaking a total of roughly 70 different languages worldwide. As part of the BigLaw firm's core advocacies is public and community service, it asks all its lawyers to volunteer at least 25 hours a year as part of their normal work duties.