The new Asia Pacific and Middle East leader recently relocated from the US to Hong Kong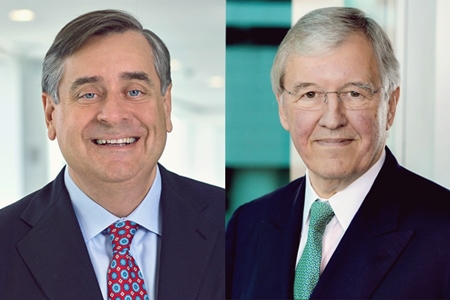 Hogan Lovells has picked Miguel Zaldivar as its new regional chief executive for its Asia Pacific and Middle East operations.
Zaldivar, who is a corporate transactional and project finance lawyer, succeeds Patrick Sherrington, who recently retired from the firm. Sherrington was in the role since 2013.
The new Asia Pacific and Middle East leader has held several key roles at the global firm, including being a member of the global board of directors; global joint head of the infrastructure, energy, resources, and projects practice; and joint head of the firm's Latin America practice group.
He has extensive experience in complex cross-border matters in a wide range of jurisdictions, including Latin America, China, Japan, Southeast Asia, and the Middle East. He also has extensive experience with global export-credit and development banks, the firm said.
"Miguel is an accomplished international lawyer who has worked on a wide variety of infrastructure and energy matters across the Americas, the Middle East, and Asia. The appointment of an experienced and respected firm leader like Miguel reflects the critical importance of Asia for our firm," said Hogan Lovells CEO Stephen Immelt. "His detailed understanding of our practices in the Americas should be useful in deepening those connections with Asia."
Hogan Lovells said that the Asia-Pacific and Middle East region is "of strategic importance." In Australia, the firm has offices in Sydney and Perth. It also has offices in Beijing, Dubai, Hanoi, Ho Chi Minh City, Hong Kong, Shanghai, Singapore, and Tokyo. It has associated offices in Jakarta, Riyadh, and the Shanghai Free Trade Zone.
In June, Hogan Lovells appointed Marie-Aimée de Dampierre as the regional managing partner for Continental Europe. She succeeded Burkhart Goebel, who was named the firm's global IP head. It also named David McClune, who came from a similar role at Shearman& Sterling, as its chief marketing office.