The Australia-China FTA is unlikely to deliver immediate relaxation in the restrictions that would make business for law firms easier in China.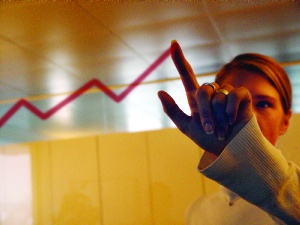 The Australia-China Free Trade Agreement is unlikely to deliver much more than an agreement to work further towards the removal of restrictions on Australian law firms in China, which could mean it will be another five to ten years until real change is evident.
Chinese President Xi Jinping and Australian Prime Minister
Tony Abbott
are expected to sign off imminently on a long-awaited bilateral FTA, in tandem with the G20 meeting held in Brisbane. Xi Jinping will also address Parliament later today.
Minter Ellison consultant and former partner, Russell Miller, also the current chairman of the International Bar Association's Committee on International Trade in Legal Services, says the FTA is unlikely to immediately result in the relaxation of existing restrictions.
As in agreements previously clinched with the US and Japan, Miller said that instead, he expects the China FTA will contain an umbrella agreement that will provide a framework for both countries to meet and further discuss progress on legal services liberalisation.
However, Miller stressed that the FTA should be seen as a positive step forward for the global legal profession in China, and it was realistic to expect that changes towards liberalisation would be gradual.
The area of most hope for faster change, according to Miller, would be a relaxation of where and how law firms open offices. Currently, firms are restricted to 10 Chinese cities and must wait three years between opening each new office.
However, the FTA is unlikely to immediately allow foreign lawyers and firms to enter into fee sharing arrangements and other forms of association with local firms and local lawyers. This would rule out the possibility of Australian firms doing Joint Venture's with local PRC firms and continue to inhibit the likes of non-financial integration and alliances.
Likewise, the FTA will not allow foreign lawyers to practice local law on an equal footing. China is one of the few countries that still restricts is local legal market to Chinese nationals, and Chinese lawyers need to give up their local licence to practice in international firms.
Miller says these ongoing restrictions in particular remain a "major inhibitor to the transfer of skills and knowledge" through association between local and international legal firms and lawyers, which could allow them to better assist their clients in the marketplace.
China already allows Australian firms to practice home country law and international law, as well as establish a commercial presence in China.
Miller says although it would be a "slow process" that would see "gradual development" in China's regime, he remains impressed about progress around the world over the last 10 years. He expects the China FTA to result in changes over the next 5-10 year period.
Miller says there was a strong case for China to continue opening up its market to lawyers and firms from Australia.
"Legal services are valued in terms of their ability to either promote or retard trade, not only because they're of interest to law firms, but because without law there is no trade," Miller told
Australasian Lawyer
.
"What we have observed around the world is that those countries that are very restrictive in relation to access to their legal market are countries that do have trade restrictions that are probably unnecessary and probably retard development."
Miller says there had been a "significant shift" in this attitude over the last 10 years, with recognition of the fundamental importance the legal services industry plays in boosting trade.