Nine-lawyer hire comes after the firm won over the office's managing partner earlier this month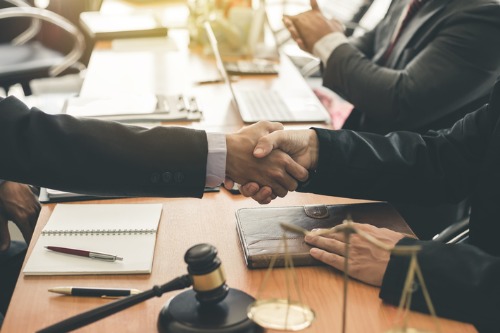 HFW has gutted the Hong Kong outpost of Locke Lord, hiring a team of nine lawyers after it won over the latter's managing partner in the metropolis earlier this month.
The team includes partner Matthew Wong, who's been welcomed to the HFW partnership. It also includes counsels King Hui and Roger Wong, as well as senior associate Carmen Liang. The group is known for their work in capital markets, including IPOs, as well as M&A and private equity.
The move comes after Wing Cheung, former Locke Lord managing partner in Hong Kong, moved to the UK-headquartered firm earlier this month. It also continues the international firm's expansion of its corporate and finance practices around the world.
"This major hire and Wing's earlier arrival represents a step-change to our transactional capabilities in Greater China. Combined with our existing team in Hong Kong, we now have a formidable practice that is able to assist clients on the largest and most complex transactional matters, from M&A to capital markets and beyond," partner Patrick Yeung said.
The HFW Hong Kong head also said that the continued investment of the firm in Hong Kong demonstrates its confidence in and long-standing commitment to the Greater Chinese market. HFW has had an office in China for more than four decades, he said, and the firm has "ambitious plans for the future."
HFW launched a transactional practice in China in March with hires from Squire Patton Boggs and the relocation of two senior lawyers to Shanghai. Since 2018, the firm has added 20 transactional partners across the world, including in Abu Dhabi, Hong Kong, Houston, London, Monaco, Paris, and Singapore.
"This significant group hire is another important step in the continued growth of our global corporate and finance offerings, which is a strategic priority for the firm. Our transactional capabilities have changed beyond all recognition in recent years, and we are actively seeking additional opportunities in key markets around the world," said Richard Crump, global senior partner.