Pinsent Masons sued by unsuccessful-merger partner… Global firm appoints European chair…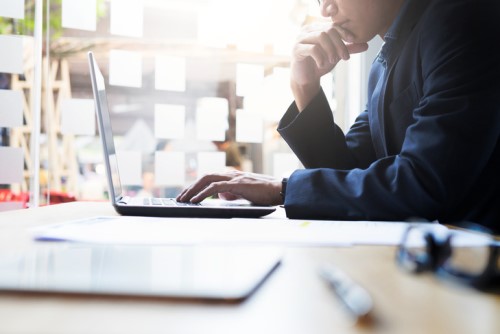 Here's what 42% of lawyers want to change about their job
One in four lawyers say that if they could change one thing about their job it would be their levels of stress.
That easily outranks working fewer hours or having more personal time (22%); greater professional autonomy (7%); and accelerated career growth (6%).
The poll by legal profession recruiters
Robert Half
in the US also reveals that 58% say exercise is the best way to relieve stress. Taking a break, talking to friends or family, and playing music are also rated as stress relievers.
"Unrelenting job stress and long hours can lead to staff attrition and productivity declines," said Jamy Sullivan, executive director of Robert Half Legal. "To address these issues and retain key talent, legal employers are offering flexible schedules, telecommuting and remote work options, as well as additional vacation days."
Pinsent Masons sued by unsuccessful-merger partner
Pinsent Masons is being sued by a Spanish law firm which was in talks with the international firm about a possible tie-up.
Ramon & Cajal has filed papers in London naming the firm, its senior partner Richard Foley, and two other partners, relating to the failed merger talks of a year ago.
According to Legalweek the suit alleges that Pinsents breached no-hiring agreements between the two firms by agreeing to hire five former Ramon partners and 9 other lawyers in the first five months of 2017.
Those hires joined Pinsents for a new Madrid office in May and Ramon says that they would still be working for them and generating profits if Pinsents had not done so.
Pinsents is being represented by
Ashurst
while Ramon has instructed
Quinn Emanuel
Urquhart & Sullivan.
Global firm appoints European chair
Eversheds Sutherland
has appointed Ian Gray as the chair of its European region.
He will lead the regional team alongside his existing role as executive partner (client strategy) of Eversheds Sutherland (International). He succeeds Alan Murphy who becomes deputy chair alongside his role as managing partner in Ireland.
"I am delighted to take on this role which comes at a pivotal moment in the development of our global platform. Building on the momentum of our recent expansion in Germany, Luxembourg and Russia, I look forward to leading our European team in the delivery of our strategy," said Murphy.