The 10 biggest earners amassed more than US$46m before their appointments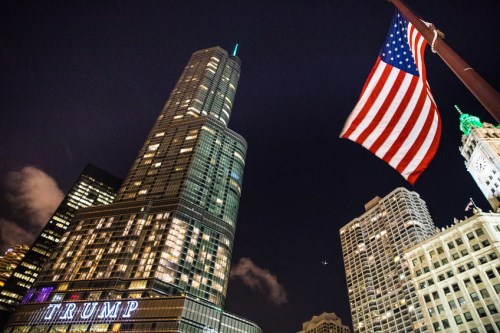 The 10 lawyers who disclosed the largest earnings as part of requirements for their appointments to US government posts earned a staggering US$46.1m in the year or so before their filings.
In the list compiled by
The National Law Journal
, the lawyer who earned the least was Curtis Mahoney, who is leaving the Williams & Connolly partnership to become the US trade representative. He earned more than $833,238 from January 2016 to May 2017.
Due to the nature of the disclosure guidelines, the list below is not ranked according to who earned the most in a 12-month period, but rather by the highest amounts listed on the papers filed by the lawyers. Some lawyers disclosed income from more than 12 months before their appointments.
At the 10th spot is Donald McGahn Jr., now the White House counsel, who earned US$2.4m at
Jones Day
in 2016.
David Friedman, who was formerly name partner at Kasowitz, Benson, Torres & Friedman, earned US$2.7m from the partnership last year. He is now the US ambassador to Israel.
Brent McIntosh is at eight with US$2.9m in earnings from Sullivan & Cromwell (SullCrom) in 2016 until January this year. He is the US Treasury Department's general counsel.
At seventh is Peter Davidson, the US Commerce Department's general counsel, who earned US$3.4m from his job as a Verizon lobbyist from January 2016 to May this year.
Robert Mueller III, who is leading the Russia investigation as special counsel, earned $3.5m from Wilmer Cutler Pickering Hale and Dorr (WilmerHale) from January 2016 to this July.
Gregory Katsas, who is now deputy White House counsel, earned US$3.9m in 2016. He earned more than McGahn, who was his colleague at Jones Day and now his boss at the White House.
Noel Francisco, a nominee for US solicitor general, earned US$4.6m from Jones Day over the last 15 months.
At third is James Quarles III, who earned US$5.9m from WilmerHale from January 2016 to this July. He is part of Mueller's current team.
Jay Clayton, the US Securities and Exchange Commission chairman, declared a US$7.6m income over the last 13 months he was partner at SullCrom.
The fattest BigLaw paycheque declared in disclosure filings belongs to Chris Wray, the current US Federal Bureau of Investigation director. He divulged earnings of US$9.2m in the 18 months before his appointment, when he was a partner at King & Spalding.
Related stories:
Harvard Law apologises after 'killing' Anthony Scaramucci
Trump lawyer to stranger: 'Watch your back, b**ch'