The top three keep their lead as other firms enter the top 10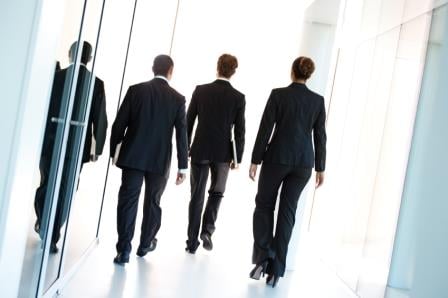 The Asia-Pacific region's strongest law firm brands remain virtually unchanged, with Baker McKenzie retaining its crown for a second consecutive year.
Baker McKenzie, which scored 100 on the "Acritas Asia Pacific Law Firm Brand Index 2018," is followed by King & Wood Mallesons (KWM), which, despite scoring 95 compared to 98 last year, also retained its spot.
Herbert Smith Freehills (HSF) also experienced a slight drop in its score, from 79 in 2017 to 69 in 2018, but still remained squarely in the top three with a wide lead from the fourth-place finisher, Clifford Chance. The Magic Circle firm returned to the ranking with 37 points, beating JunHe, which scored 35 and moved up two places from 2017.
Kim & Chang scored 34 to rank sixth, a drop from 38 and a fourth-place finish last year. MinterEllison and Nishimura & Asahi tied at seventh place with 30 points each. In 2017, MinterEllison was in eighth place with the same score, while Nishimura & Asahi didn't rank.
Shardul Amarchand Mangaldas & Co, which didn't enter the ranking last year, placed ninth this year with 29 points. DLA Piper and Mori Hamada & Matsumoto tied at 10th, each with 27 points.
Exiting the top 10 this year are Ashurst, Dentons, Allen & Overy, and Allens Linklaters.
Particular strengths
Acritas compiled this year's ranking from unprompted responses of 441 senior general counsels in the Asia-Pacific region, whose organisations have annual revenues of more than $50m.
The respondents identified key strengths of the top three firms, Acritas said. Baker McKenzie was recognised for its ability to service the cross-border international needs of buyers in the region.
"It is a credit to our diverse and talented team of lawyers and business professionals across Asia Pacific that we have increased our lead as the number-one legal brand in Asia Pacific this year," said Gary Seib, Baker McKenzie's Asia-Pacific chair. "As the story of globalization enters a new and challenging phase, we are proud to be trusted advisors to those companies determined to succeed despite the geopolitical complexities. In many ways it is what drives them, and us."
KWM was acknowledged for the quality of its work and its ability to deliver high-value work to clients. HSF continued to be top-of-mind for handling complex litigation and contentious matters, Acritas said.
Changing market
"While the firms making up the top three have been consistent since the index was first published in 2014, we see a lot of change further down the list, which reflects the complexity of operating across this vast region and clients' evolving needs," said David Johnson, Acritas account director.
He also noted that the Asia-Pacific region is rife with opportunities.
"Asia-Pacific legal buyers spend 40% of their budget on resources outside their home country, and the pace of spending is expected to accelerate with growth in the region," Johnson said. "The challenge for global firms is to figure out how they can develop strong local client relationships based on expertise and a deep understanding of their businesses and markets to maintain this service promise across the firm as the international need of their clients grow."
He said that the region is "incredibly diverse," which means service expectations also vary widely among clients.
"Law firms that succeed in this part of the world understand and account for these nuances in buyer behaviour," he said.
About half of the firms mentioned and about half of all brand equity in the Asia-Pacific market were Asia-Pacific firms, Acritas said. The research firm also said that 13% of global and multinational firms achieved better brand strength, taking 36% of the brand index points.