After several hires around Australia, the firm welcomes experienced lawyer to expand network anew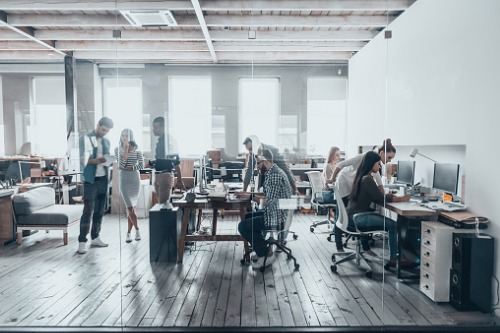 After several new team additions in the past weeks, HBA Legal has brought in an experienced lawyer to lead the firm's expansion into Melbourne.
The insurance-specialist firm opened its doors in the Victorian capital this week, adding its network of established offices in Brisbane, Newcastle, Perth, and Sydney. Since it was launched in 2011, the firm now has about 70 staff.
Brett Ablong, co-founder and managing director, said that the expansion shows the continued growth of the business and that clients are embracing the NewLaw model. He said that the firm's clients, which include ASX 20 companies, are facing the "more-for-less challenge," with constant pressure to reduce costs including legal spend.
"For HBA to be able to offer big corporates the comfort of certainty over their legal spend in any given year, by us operating on fixed fees or monthly retainers," he said. "It's something that has proven very attractive to our client base and relatively unique, because typically it's only been plaintiff firms offering these kinds of alternative fee structures to 'mum and dad' style clients."
HBA Legal has appointed Nicole Kelidis as senior associate, based in Melbourne. She moved from Woolworths, where was senior solicitor in the in-house team that handled public liability and workers' compensation matters.
The new office and appointment comes after HBA Legal welcomed senior associate Dierdre Pennock last week in Perth. She joined the firm from Sparke Helmore, where she spent a decade and was promoted to senior associate at the start of 2018. She specialises in motor injury insurance and works closely with the litigation partner Ruth Slater.
The firm also welcomed this week solicitors Tony Le in Perth and Lilianna Ghamraoui in Sydney. Le was most recently with AJG as a workers compensation consultant while Ghamraoui was a senior claims advisor at Zurich.
Melbourne to grow
HBA Legal said that it expects its Melbourne office to grow over time. Nathan Hepple, co-founder and chairman, said that Kelidis' experience will play a key role for the firm in the Victorian capital.
"When Woolworths established its public liability legal team in Melbourne, Nicole was the person who set up the initial office, recruited team members and handled overall team management. These skills will come in very handy for us," he said. "Nicole will focus on building our brand on the ground in Victoria and responding to a great client demand based out of Melbourne."
Kelidis said that part of what attracted her to the firm was that it has "done away with the shackles of bureaucracy and traditional thinking so often seen in big firms."
"It is clear it's an incredibly values driven organisation and that's an environment that makes me feel comfortable. And when you feel at home, I believe, that's when one can be at their best," she said.
Hepple pointed out that even though the firm is expanding its network, there are no partner, team, or geographical silos at HBA.
"I came from traditional-thinking type firms where I'd observe the partners operating in a way that was very much every man or woman for themselves, with very little collaboration and comradery across teams to get to outcomes that were best for the clients and indeed the wider firm," he said. "I am incredibly proud to say we are the complete opposite of that approach at HBA and I'm confident our clients and our people would testify to that."
"Our 'One HBA' business model removes borders to draw on the skill and experience of our people across the country, wherever they sit in relation to the client and regardless of which partner they report to," he said.
HBA Legal forms HBA Group with claims-management business Paratus and technology-development arm Pillion.