Allen & Gledhill leader appointed Singapore attorney general… Britain's controversial surveillance bill becomes law…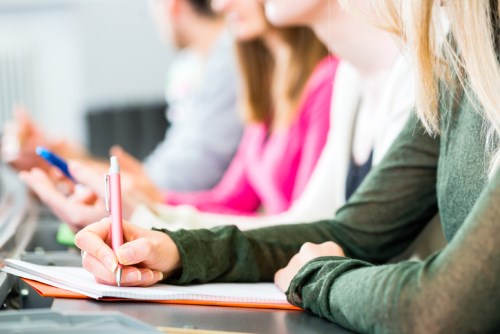 Half of law school students are women but prospects are lower
Female law students are disadvantaged by the law schools they attend compared to their male peers.
A study of US law schools found that while women make up half of the students, they tend to be in lower-grade schools and struggle to be accepted into the top institutions.
The study; authored by Deborah Jones Merritt of the Moritz
College of Law
at Ohio State University and Kyle McEntee, director of Law School Transparency; discovered three 'leaks' in the pipeline for women entering the legal profession.
First, is that fewer female college graduates apply for law school. The authors ask if the institutions are doing enough to make law school an attractive option for women and if the profession is doing enough to make a law career attractive to women.
Secondly, fewer women are accepted into law school (75.8 per cent of female applicants compared to 79.5 per cent of men.)
Thirdly, women are often joining lower-ranked law schools especially in terms of their placement rates with law firms. This is a recent and growing issue; the report says and may have a correlation with how US test scores are used for admissions with those that men tend to excel in most highly ranked.
Author, Deborah Merritt says that the disadvantages that women face at law school level may transmit through their career in the legal profession, resulting in their lower representation at partner and leadership levels.
Allen & Gledhill leader appointed Singapore attorney general
The chairman and senior partner of Allen & Gledhill is to leave the firm to take up the prestigious role of attorney general of Singapore.
Lucien Wong will step down from the law firm on 18
th
December and take up his new government role from 17
th
January 2017. He has been with the firm since 1987 and made managing partner in 1998. He began his current role in 2012.
Christina Ong and Penny Goh, two of the firm's most senior and experienced Partners, will succeed Mr Wong as co-chairmen and senior partners supported by managing partner Lee Kim Shin and newly appointed deputy managing partner Jerry Koh.
Britain's controversial surveillance bill becomes law
The UK government's Investigatory Powers Bill has become law, giving authorities unprecedented access to citizen's internet and phone records and potentially compromising legally privileged information.
Any information that may fall under legal privilege will be subject to a public interest test but critics oppose the ability of authorities to access the information in the first place. A petition has been signed by 130,000 which is sufficient to trigger a debate in the UK parliament as to whether than new law should be repealed.