New Asia Pacific regional chair for Baker McKenzie… Global firm's Asia leader recognized as LGBT+ "trailblazer"…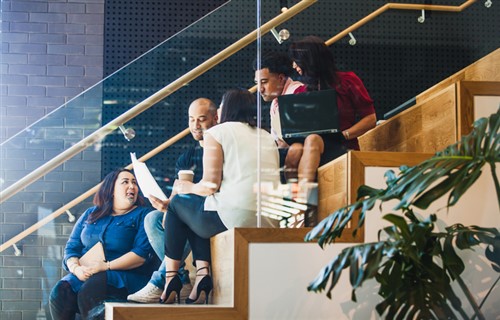 The merger of UK-listed law firm Gordon Dadds with international firm Ince & Co is set to go ahead.
Gordon Dadds has confirmed that it has agreed terms to acquire Ince & Co and form a new global legal business entity trading as Ince Gordon Dadds.
The business will be a top 40 UK law firm and the largest UK-listed law firm by revenue.
The combined firm will be headquartered in London and will be led by Gordon Dadds' managing partner and CEO Adrian Biles, supported by Ince chair Peter Rogan.
"Ince is a highly successful and well-respected business with an iconic brand and I will be delighted to welcome our new colleagues to the Group," said Biles. "The merger will build upon the complementary strengths of the two firms in terms of industry expertise and range of services."
He added that the management model will also allow Ince's partners and fee earners to focus even more on providing market leading legal advice to a stellar client base.
"I'm very pleased that I will be supported in leading the combined firm by Peter Rogan and his colleagues at Ince," said Biles.
Rogan said that the merger is an exciting, cutting-edge deal, which is good news for Ince.
"I'm proud that the Ince name will continue and am very excited to be moving forward together as part of this innovative new structure with
access to new capital allowing us to gain greater competitive advantage in the market," he added.
Gordon Dadds LLP will change its name to Ince Gordon Dadds LLP with effect from Completion which the parties are aiming to occur by 31 December 2018.
New Asia Pacific regional chair for Baker McKenzie
Ai Ai Wong has become regional chair of Baker McKenzie as part of some leadership changes.
The Singapore-based partner was already a member of the global leadership executive as deputy chair of the APAC region and has been with the global firm for 20 years.
She has previously held the roles of head of the Singapore Corporate & Securities Group and chair of the Asia Pacific Private Equity Group.
Ms. Wong succeeds Hong Kong partner Gary Seib after 4 years as regional chair. He will return to practice.
The changes were announced at the firm's Annual Partner Meeting in Washington, DC., at which it was also announced new chairs for the EMEA and North America regions.
Global firm's Asia leader recognized as LGBT+ "trailblazer"
Herbert Smith Freehills' global head of disputes and managing partner for Asia has been named as an LGBT+ trailblazer by the Financial Times.
It is the sixth consecutive year that Justin D'Agostino has been named as an OUTstanding 100 LGBT+ Executive recognising his continued effort and legacy as an LGBT* campaigner and leader , for which he was labelled in the list this year as "the legal industry's diversity trailblazer".
"I am so proud and gratified by this honour" said Justin. "It is recognition, not just for me, but for our entire LGBT* community that what we do
matters, that it is important to be visible, and that we must continue to help others to do the same."