Legal services show large cost rise in New Zealand… Lawyer takes PM role in France…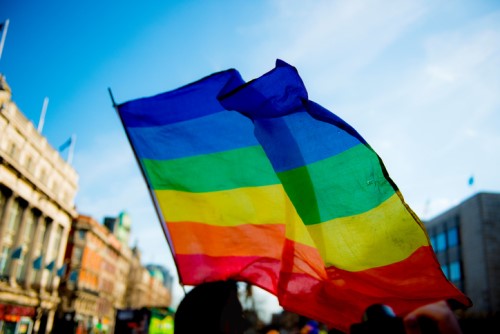 Global law firms give backing to LGBT community
Hogan Lovells
has launched a new LGTB and allies network across its global footprint, coinciding with International Day Against Homophobia, Bi-phobia and Transphobia.
The firm's Pride+ will expand on internal networks which already exist on many of its offices including Hong Kong and Shanghai; it will promote equality across the 23 countries in which it operates.
Hogan Lovells deputy chief executive David Hudd is the senior sponsor of the network.
"For Hogan Lovells to thrive professionally, it's essential to create a safe, inclusive, and supportive environment where our people can bring all of who they are to work. In this diverse world, we all need advocates and allies. This initiative will create a visible network of support for our LGBT+ people – no matter where they are," Hudd said.
Meanwhile,
Herbert Smith Freehills
is supporting International Day Against Homophobia, Bi-phobia and Transphobia throughout its global offices including events in Melbourne, Brisbane, Perth and Hong Kong.
Justin D'Agostino, Global Head of Disputes, Regional Managing Partner Australia & Asia, and the firm's IRIS Network Executive Sponsor, noted the important role the Network plays in the lives of LGBTI staff and allies in overcoming homophobia and discrimination.
"Out in the world we see daily reminders of the challenges that LGBTI individuals face. These events for IDAHOT Day represent our commitment to, and celebration of, gender identity and sexual orientation diversity and our belief that true inclusion means everyone should feel safe to bring their 'whole selves' to work," he said.
Legal services show large cost rise in New Zealand
The latest producer price index from Statistics New Zealand shows a 2.6 per cent rise in the cost of legal services, almost double the overall average.
The increase for the March quarter compares to a 0.3 per cent rise in the same period of 2016 and is part of a 4.1 per cent increase in the 12 months to the end of March 2017. The previous 12-month rise was 2 per cent.
The additional cost of legal services compares to a 0.3 per cent decrease in the cost of accounting services and flat commercial land & building rents. The overall producer price index was up 1.4 per cent.
Lawyer takes PM role in France
The new French president Emmanuel Macron has appointed a lawyer to be his prime minister.
Édouard Philippe is a former Debevoise & Plimpton partner and specializes in public procurement law. He is Mayor of Le Harve and his appointment is seen as Macron's attempt to appeal to right-wing voters as the country prepares to vote for its legislature next month.