Stephenson Harwood hires team in Beijing… Sydney partner among 36-strong Dentons promotions round…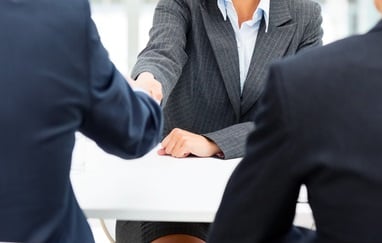 Eight new partners have been announced by global firm HFW including three in Australia and one in Singapore.
In Melbourne, shipping and marine dispute resolution specialist Simon Shaddick makes partner, along with insurance & reinsurance lawyer Brendan McCashin.
Meanwhile in Sydney, Stephanie Lambert becomes a partner in the construction practice with a focus on foreign investment in Australia.
While there were three lateral partner hires for HFW Australia last year, and one in 2016, the last internal partner promotion was Nick Watts in 2015.
The latest promotions are part of a total of eight across HFW's offices including two in Dubai, one in London and one in Houston; and commodities specialist Adam Richardson in Singapore.
Stephenson Harwood hires team in Beijing
Stephenson Harwood has increased its capabilities in Greater China with the hire of a team from Troutman Sanders in Beijing.
The team is headed by Allen Shyu who launched Troutman Sanders' office in the city in 2012 and includes 11 fee-earners with significant expertise advising across the full range of corporate law.
"This strategic move gives us an opportunity to better serve domestic and international clients conducting business across the region," said Voon Keat Lai, Stephenson Harwood's Greater China managing partner. "Allen's long track-record in capital markets transactions will bring a new dimension to our capabilities in the region."
Sydney partner among 36-strong Dentons promotions round
Tax lawyer Camerson Steele has been promoted to partner at Dentons in Sydney.
He is the only lawyer promoted in the firm's Australian team amid 36 new partners globally.
Three Singapore-based lawyers also make partner in this latest round; Glenda Lee, Valmiki Nair, and Mohamad Rizuan Bin Pathie, are all in the corporate team.