Linklaters expands virtual reality 'online internship'… Teens would rather be sports stars than lawyers poll shows…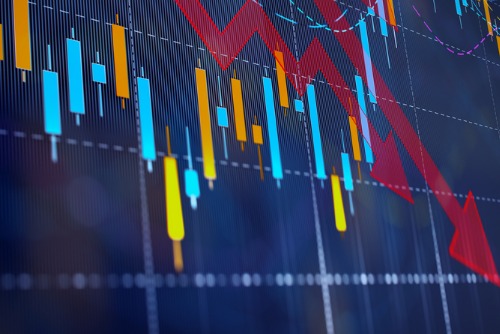 Global IPO volume and value down in first half of 2019
Capital raising in global IPO markets was down 37% in the first half of 2019 compared to the same period of 2018 and volume dropped 34%.
A new report from Baker McKenzie shows there were 514 IPOs raising U$69.8 billion, the lowest value since 2016. This was due to a cocktail of factors including the US-China trade tensions, US Federal government shutdown, Brexit, and fewer mega IPOs.
"While global activity experienced sharp declines, this is perhaps skewed slightly when compared to the stellar performance seen in the same period in 2018. With a strong pipeline, H2 2019 looks set to deliver a much more prosperous performance overall," said Koen Vanhaerents, Baker McKenzie's Head of Global Capital Markets.
With fewer IPOs, competition between exchsanges has been intensifying and the introduction of China's Science and Technology Innovation Board looks set to shake up the market and challenge New York and Hong Kong for tech listings.
Global cross-border IPO activity faltered in the first half of 2019, with total value down 55% to USD 11.3 billion and volume down 16% with 85 listings recorded. The drop in capital raised by Chinese issuers accounted for much of the decline in value.
But Asia Pacific accounted for 66% of cross-border capital raising and 60% of cross-border listings. North American exchanges accounted for 31% of cross-border capital raising with USD 3.5 billion.
The Hong Kong Stock Exchange and Nasdaq came out on top as cross-border destinations, and the only exchanges to show an increase in activity, up 7% and 33% respectively.
Linklaters expands virtual reality 'online internship'
Linklaters has expanded its online internship platform to the UK following successful launches in Australia and the US.
Students in the UK can now experience working for a global law firm, using virtual reality.
Linklaters use of the Inside Sherpa platform provides an online internship where students can interact with virtual clients and colleagues in a way similar to real-life at the firm.
Users do not have to be law students or from a specific university, enabling those from any location or background to get a taste of working at a global law firm.
"We know that a simple lack of awareness of what life is like at firms like Linklaters is often one of the biggest barriers preventing otherwise strong candidates from applying to join," said Fionnghuala Griggs, Graduate Recruitment partner.
Teens would rather be sports stars than lawyers poll shows
Finding new legal professional talent may continue to be challenge if a new survey proves accurate.
According to a joint poll by the Korea Institute for Health and Social Affairs and the Center for Social Welfare Research team of Seoul National University, teenagers at middle schools are less interested in a career in the legal profession than those in the cultural, artistic, and sports sectors.
Being professors and teachers also came above a career in the legal and administrative fields including lawyers, judges, and civil servants.