Deal numbers in the insurance industry are rising with M&A for the sector returning to form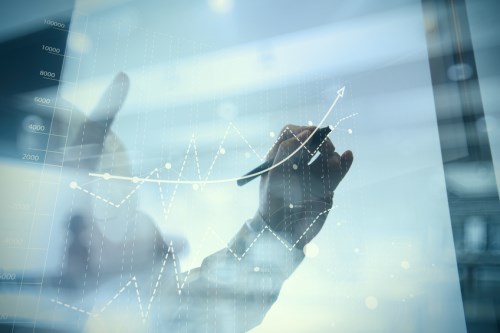 Global insurance M&A is rebounding says Clyde & Co
That's the view of insurance-focused firm Clyde & Co which says that global M&A in the insurance sector in the second half of 2017 saw the first rise since 2015.
Although the 350 completed acquisitions during the whole of 2017 was down from the 387 in 2016, the report says that the second-half upward trend signals renewed confidence.
The Americas led the way with 45% of the sector's largest deals. There were 96 deals in the second half of 2017, up from 80 in the first half.
Asia saw a large drop in deals with just 42 in the whole of 2017, down 42%. This was mostly due to the foreign currency restrictions and regulatory uncertainty in China.
However, there could be a flurry of deals if China decides to lift the supposedly temporary restrictions.
Emerging markets continue to provide interest while the insurtech sector is also gaining ground as insurers look to partner or acquire with firms to boost their top line.
Andrew Holderness, Clyde & Co, Global Head of Corporate Insurance says: "After a lacklustre couple of years for transactions, this rise in activity indicates a renewed level of confidence in deal-making as a tried-and-tested route to growth."
Allens advises News Corp on Sky Sports, Foxtel deal
The merger of Sky Sports and Foxtel has been finalised in a definitive agreement signed last week.
A team from Allens has advised News Corp on the deal to combine the 100%-News Corp owned Sky Sports with Foxtel, of which News Corp and Telstra each own 50%. After the combination News Corp will own 65% and Telstra 35%.
Allens partner Kylie Brown led the corporate team while Jacqueline Downes was lead partner for the competition team.
The team included Chelsey Drake (Partner, Corporate), Lizzie Fuller (Senior Associate, Corporate), Chris Travers (Senior Associate, Corporate), Amanda Richman (Senior Associate, Competition), Gillian Hayden (Associate, Corporate), Jack Ducommun (Associate, Competition).
International firm beats copyright claim for Notorious B.I.G estate
Nixon Peabody has won its second copyright infringement case brought against the estate of legendary rapper Notorious B.I.G.
This latest case focused on the late star's song "Party and Bullsh*t" and was brought by spoken word group The Last Poets. The original case also named singer Rita Ora for her use of a sample of the song in her own release "How Do We (Party)".
"We are thrilled to secure this favorable outcome for our client in what is sure to become an influential decision going forward for music copyright infringement cases," said Nixon Peabody Los Angeles partner Staci Riordan. "This decision affirms that these lyrics are considered transformative fair use."
The rapper, real name Christopher Wallace, died in 1997 aged 25.
"This is a well-earned victory for the Estate," said Nixon Peabody partner Julian Petty, also based in Los Angeles. "It is gratifying to receive this important decision on the anniversary of Christopher's death. We're honored to represent a client who is willing to fight and defend such an important legacy."