A Magic Circle firm will close its Bangkok office, end its alliance in Jakarta, and strengthen its Singapore operations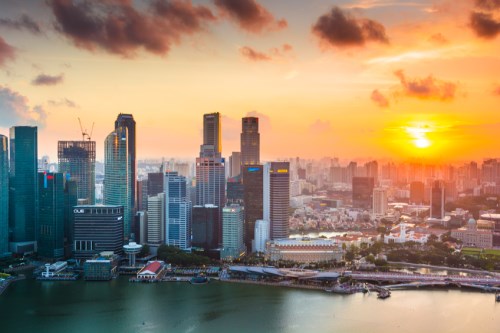 Clifford Chance
has announced a major overhaul of its operations in the Asia Pacific, strengthening its Singapore office to handle matters particularly from Southeast Asia as it closes an office and ends an alliance in the region.
The Magic Circle firm revealed that it will be closing its outpost in Bangkok, Thailand, in the next 12 to 15 months. The firm has also mutually agreed with Linda Widyati and Partners (LWP) to end its alliance in Jakarta, Indonesia, later this year. The decision comes as Linda Widyati retires from her firm in October this year, after 25 years in the profession.
"Asia Pacific is a dynamic region where success is dependent on the ability to evolve and adapt in a fast-moving market environment," said Geraint Hughes, regional managing partner.
The firm is just adapting to the needs of its clients in the region, he said.
"Our clients are increasingly ambitious; their sights are set regionally and beyond. They increasingly want fast, flexible access to a deep bench of world-class expertise," he said. "Concentrating our Southeast Asia resources and capability in our existing regional hub in Singapore, investing in systems and innovation that will further enhance our service to clients, and using leading local law firms in each jurisdiction, ensures we are best equipped to respond to this demand."
Matthew Layton, Clifford Chance managing partner, said that the firm's strategy is to maintain strong operations in the most important financial and commercial centres. He said that the firm sees "huge opportunities for further development of our Southeast Asian practice, including in Indonesia and Thailand," from its Singapore hub.
In the past five years, the firm has grown its regional revenues in the Asia Pacific by 50%. It is currently on track to deliver its best year ever in the region, Clifford Chance said.
During the same period, it doubled its number of partners in Singapore, where it has been operating in for more than 35 years. The Magic Circle firm was one of the six original law firms to receive a Qualified Foreign Law Practice license in Singapore in 2008. In 2012, local firm Cavenagh Law registered as a Formal Law Alliance under the name "Clifford Chance Asia."
Related stories:
Perth disputes expert joins global firm's partnership
Magic Circle firm appoints first-ever country managing partner