Linklaters partner comes in from the cold… Most UK lawyers wanted to stay in the EU…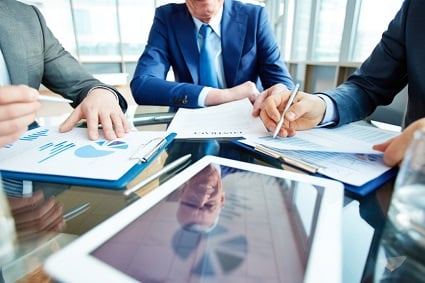 Global firm announces Australian expansion
Twenty years after it first opened an office in Australia,
Jones Day
is opening its fourth office in the country early in February.
The Melbourne office will initially focus on M&A, energy, IP, restructuring, and disputes, with an emphasis on the financial services, energy, mining, infrastructure, and pharmaceutical sectors.
It's the firm's 43rd office globally and expands its Australian coverage which includes the original Sydney office, Perth (which opened in 2014) and Brisbane (since 2016).
"Melbourne is an important legal market and, in combination with our offices in Sydney, Perth, and Brisbane, creates a critical mass of legal experience across the four major legal markets in Australia," said Chris Ahern, partner-in-charge of Australia and Japan.
The firm has 85 lawyers practising Australian law and the new office will be led by global disputes partner Tim L'Estrange, currently partner-in- charge at the Sydney office.
"Together with our colleagues in other Australian and global offices, we are confident that we can bring a high level of experience and commitment to the market that we expect will be valued by clients," said L'Estrange.
He will be joined in Melbourne by Lisa Taliadoros, head of the Australian IP practice, who will also relocate from Sydney; and energy partner Darren Murphy, who will relocate from the Singapore office.
John Emmerig, head of Jones Day's litigation practice in Australia, will succeed L'Estrange as partner-in-charge in Sydney.
Linklaters partner comes in from the cold
A real estate law specialist from Linklaters has swapped the freezing January temperatures of Moscow (average -8C) for the milder surroundings of Hong Kong.
Xavier Hunter has been with the firm for 25 years and his relocation reflects its commitment to real estate in Asia Pacific, with both inbound and outbound investment increasing.
"Asia capital flows into European real estate have become increasingly significant in recent years and developing our offering in this space is an essential part of our ongoing real estate sector strategy," commented Andy Bruce, global head of real estate.
Most UK lawyers wanted to stay in the EU
An overwhelming 82% of UK lawyers wanted to stay in the European Union but senior leaders were more divided.
A quarter of managing and senior partners voted to leave in the Brexit referendum of 2016.
A survey for UK publication The Lawyer reveals that maintaining free trade with the EU was more important than UK court primacy however they voted in the referendum.