HSF expands disability network to Australia… KWM Europe saga continues… DLA Piper expands in Latin America…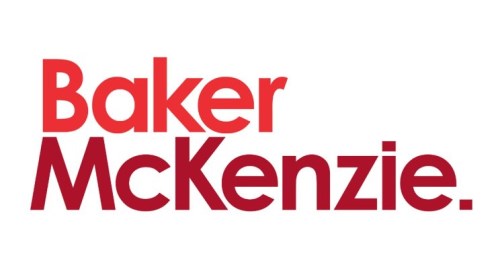 Global brand drops its '&'
One of the world's largest law firm brands has ditched the '&' from its name and unveiled a new logo as part of a global rebrand.
Baker McKenzie
, as it is now known, has removed the ampersand to create a leaner, more modern identity in line with current marketing trends. The increased use of mobile devices to view websites makes longer names, often associated with law firms, less viable from a branding perspective.
The new logo features a new font, bold colours and a relatively rare feature, a full-stop, described by one partner at the firm as "the mic drop" chief marketing officer Laurie Robertson revealed to David Burgess on LinkedIn.
HSF expands disability network to Australia
Herbert Smith Freehills
has expanded its support network for employees with disabilities and those caring for someone with a disability.
The Australia Ability Network is part of the international firm's global diversity and inclusion strategy and builds on the success of its London Ability Network.
"We celebrate our similarities as well as our differences, and the Australian Ability Network will ensure that people with a disability feel safe and supported whilst also providing the practical resources needed to allow all people at the firm to thrive," commented
Sue Gilchrist
, regional managing partner, Asia and Australia.
KWM Europe saga continues
More stories continue to emanate from the European arm of King & Wood Mallesons with news that its former senior partner, Stephen Kon, is leaving the firm.
Kon announced that he would be stepping down from his leadership role earlier this year and was planning to return to fee-earning but he is now exiting the firm.
There is also speculation about the potential for part of the European partnership to continue in Germany. Regional publication Legal Business says that a new entity has been registered with Companies House in the UK with the name KWM Deutschland.
DLA Piper expands in Latin America
DLA Piper has announced a cooperation agreement with one of Chile's largest law firms Bahamondez, Alvarez & Zegers.
The two firms will operate as BAZ/DLA Piper and expands DLA Piper's Latin America capabilities through the deal with the full-service BAZ which has offices in Santiago.
DLA Piper has also recently opened an office in San Juan, Puerto Rico; a cooperation agreement with Martinez Beltran in Colombia; and the establishment of DLA Piper Gallastegui y Lozano in Mexico. This is in addition to the firm's cooperation agreement with Campos Mello in Brazil.