The firm also adds a special counsel and a senior associate to the Sydney branch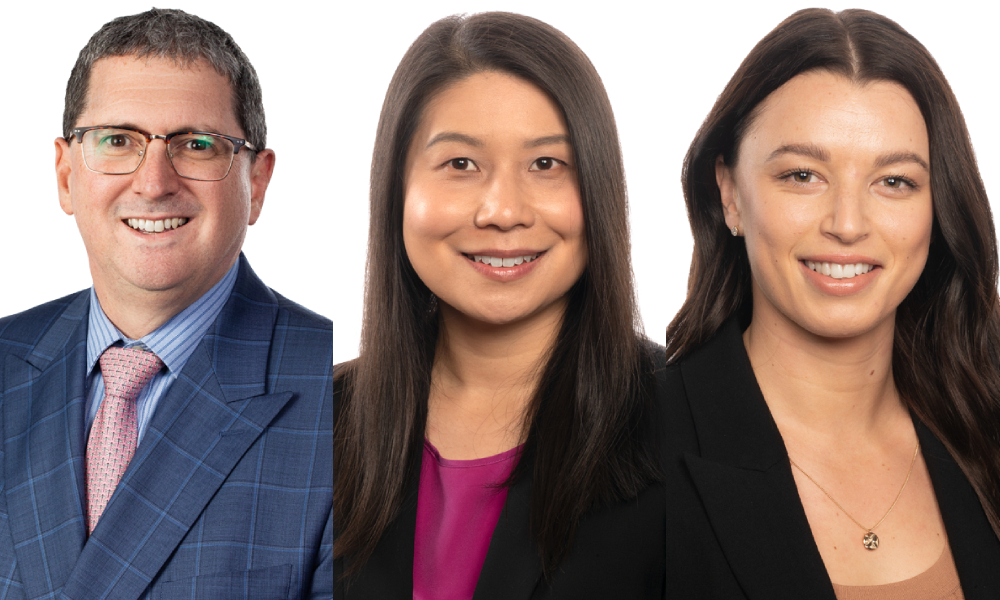 Gilchrist Connell has expanded its Brisbane team with the hire of a new principal.
Brett Solomon is a seasoned litigator who specialises in insurance-related matters. He has advised insurers and insureds in both Australia and London, and worked with sectors like financial services, construction, resources and energy, property, retail, manufacturing, medical and leisure.
He has operated from Brisbane for almost 30 years. Prior to joining Gilchrist Connell, he was a partner at Norton Rose Fulbright.
Gilchrist Connell's Brisbane office also welcomes new hires Cody Nguyen and Tom O'Donnell. Nguyen will be an associate with the firm, and is experienced in casualty and professional indemnity matters. He has played a role in financial services, environmental and product liability class actions over a number of state and federal jurisdictions.
The firm also added to its offering in Sydney with the appointments of special counsel Helen Tieu and senior associate Tiarn Pauletto.
Tieu has particular expertise in coverage, financial institutions and D&O matters. She also has a wealth of knowledge in PI claims and class actions.
She has worked as an in-house lawyer in Australia and in the UK, spending some time with a Lloyd's of London syndicate in Sydney and London. She has also seconded at multinational insurers, working with their financial lines claims teams.
Tieu has appeared before the High Court, the Federal Court and the NSW Supreme Court. Recently, she assisted on claims resulting from the Royal Commissions into the banking, aged care and disability sectors.
Pauletto, like Tieu, has considerable experience as an in-house lawyer. She worked with a major insurer, assisting on professional indemnity claims.
"We are delighted that we are able to attract talent of this quality – particularly in the current competitive labour market faced by insurance sector firms. We have no doubt that our clients will welcome the additional skills and experience that Brett, Helen, Tom, Tiarn and Cody provide in Brisbane and Sydney," Gilchrist Connell managing principal Richard Wood said.
Wood said that more appointments were expected to come before the year's end.
"2020 has had its moments as everyone knows, but our clients have been busier than ever as a result and so require increased support and assistance from us. This expansion – plus another half dozen positions we expect to fill before Christmas, will enable us to keep providing our clients with the level of service, response and performance they are used to from us as we head in to 2021," he said.