Emma Maple-Brown was troubled by the lack of responsibility towards Aboriginal and Torres Strait Islander people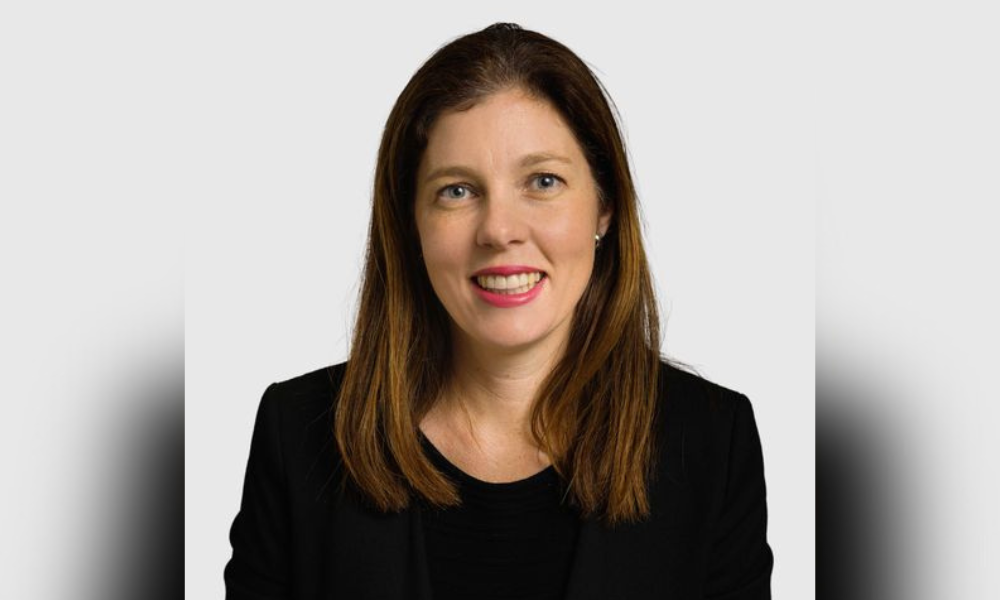 As a child, Emma Maple-Brown would often spend school holidays in courtrooms at her grandfather's urging. There, she found that she enjoyed watching people's stories play out – and thus began her journey in law.
Maple-Brown wound up assisting with a native title case early in her legal career, and her observations during that time of the treatment of Aboriginal and Torres Strait Islander peoples spurred her to focus on helping to enact change by working together with First Nations people, communities and organisations.
In this interview, the former head of Herbert Smith Freehills' (HSF) Australian pro bono practice and and new Gidget Foundation Australia non-executive director discusses why pro bono work needs to be a priority for the profession, be honest about what makes you happy, and what the tragic demise of Shakespeare's Othello represents to her.
What made you choose a career in law, and what's your favourite part of the job?
I spent a lot of time as a child with my grandfather who was a lawyer and I remember him talking about his cases and clients. He had shelves and shelves of files tied up in pink ribbon in his garage and I used to think about the stories and lives that each of those files represented. He also encouraged me to go and sit in the back of courtrooms – and I did that often in my school holidays (!). I enjoyed the drama of the courtroom and the stories that were played out there and I wanted to be a part of that world.
My favourite part of the job continues to be the people you meet and the stories that you uncover when working as a lawyer. In my career I have been able to work with so many people from different backgrounds and with different stories to tell. There is always something new to learn, something challenging to think about and a different way to approach a problem and I really enjoy that aspect of the law.
What is going on at Gidget Foundation Australia? Are there any new programs and initiatives that you're particularly interested in?
Gidget Foundation Australia has been growing substantially in recent years. Having supported the foundation through my work at HSF, I was able to see first-hand the difference the organisation is making to communities right across Australia, but particularly in regional, rural and remote communities.
Long before COVID, the Gidget Foundation started a small pilot program using telehealth to support vulnerable expectant and new parents in the bush. This program came into its own when COVID hit but more-so, it has ensured that services which are otherwise unavailable are now providing equity of access Australia-wide. The future is brighter for parents with the support of Gidget Foundation Australia. With 24 Gidget Houses offering face-to-face support and 12 more to come in the next 4 years, along with expanded telehealth, the reach to support people will be substantial. More families will be able to thrive rather than just survive.
You've focused strongly on pro bono for many years - what sparked your interest in this area of law?
I spent many years of my career working at HSF, which has always had a very strong pro bono practice. As junior lawyers we were supported, and encouraged, to take on pro bono matters so I had a good understanding from early on about the impact my legal skills could have on the lives of disadvantaged and vulnerable people. I enjoyed the variety of matters, the clients who were always incredibly grateful for our assistance and the complex challenges their matters often presented. When the opportunity to join the pro bono team at HSF arose, I jumped at the chance.
Why should pro bono work be a priority for the legal profession?
Lawyers have a unique set of skills which can be applied to dramatically change lives. We are trained to observe, to listen and to interpret so that we can often see solutions to complex situations in a way in which others cannot. We also have knowledge of how decisions and policies are made so that we can sometimes influence that process and ensure our voices are heard. Many people in our society are not so privileged and have voices which are never heard – in my view, doing pro bono work to ensure those stories are told and those voices are heard is part of our professional obligation to ensure equal access to justice and to uphold the law. As such it should be a priority.
What leads you to concentrate specifically on working with First Nations communities?
Early in my career, I worked as an associate for his Honour Justice Bryan Beaumont. At that time, he was presiding over a native title case, and I spent time on country while the court was taking evidence from Aboriginal elders and communities in Western Australia. We would fly in a small plane to remote parts of Western Australia and the court would be held outdoors – on the beach or in bushland – while evidence was given about the long and continuing connection to land held by the claimants. I was able to hear and see first-hand the strength of Aboriginal people and their culture.
I found it difficult to reconcile what I had observed there with the reality of Aboriginal deaths in custody, disproportionately high incarceration rates and poor health outcomes for Aboriginal and Torres Strait Islander people. I was troubled that I was living in a country that didn't seem to be taking responsibility for what it had done to Aboriginal and Torres Strait Islander people, let alone listening and consulting with them about what measures they thought might improve and address the injustice and inequality they lived with.
This has led me to want to use my legal and professional skills where I can to support people, organisations and movements which are trying to change our country – in the words of the Uluru Statement, to walk with Aboriginal and Torres people towards a better future.
What has been your proudest accomplishment in the last year or so? Or what's the biggest lesson you have learnt in the past year and what advice can you give fellow lawyers about it?
In the past year, I have sadly known a number of people who have passed away far too young. It has been a good reminder to live in the moment and not put off what you can do today. Take the holiday, spend time with your family, be honest about what makes you happy and be brave in your career and life choices.
What are you looking forward to the most in the coming year?
I am looking forward to the referendum on the Voice to Parliament – to the change a successful "yes" vote will bring to our country and to the opportunities it will present to improve all of our lives.
If you had to defend a fictional antagonist/villain in court, who would you pick, and why?
I would pick Shakespeare's Othello because his tragic demise is a perfect example of the truism "hurt people, hurt people" – and those people's actions need to be defended with consideration of the complex circumstances which led to their crimes.